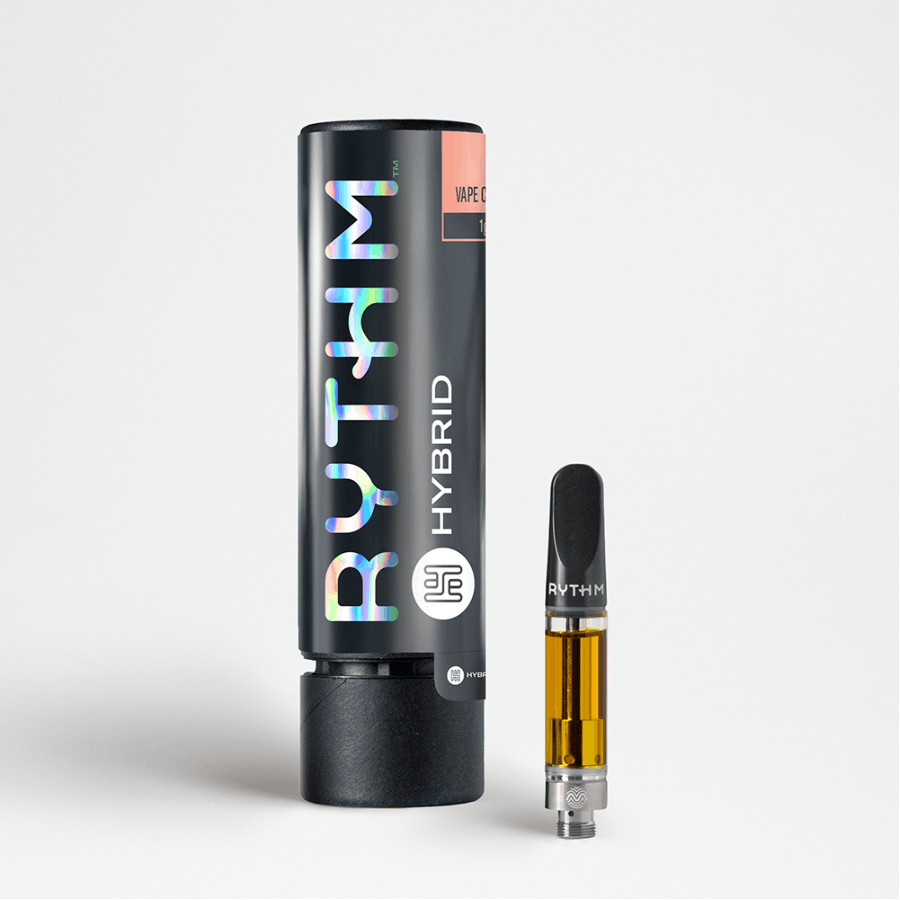 Brand: Rythm
510 | Afternoon Delight #4 | 1g | Rythm
THC:79%
Afternoon Delight #4 is a balanced and blissful hybrid, featuring notes of floral and citrus and a subtle layer of earthy diesel. This strain is created by Colorado Seed Inc. Afternoon Delight is a beautiful rich, lime green color. She is pretty GMO-heavy (a parent strain), leaning very gassy, with frosty and incredibly dense nugs. Noted for its small, dense nuggets and an aroma of pine and pungent terpenes, Afternoon Delight is described as an indica-dominant hybrid with a hazy aura that engulfs the mind and body. But indulge with caution, as this hybrid has also been known for its potency. Afternoon Delight is often hard to track down, so don't miss an opportunity to try this strain if you can get your hands on it. [orig: GMO x Trophy Wife] RUNNER-UP Chicago Reader's "Best of Chicago 2020": Best Strain for Enhanced Sexual Pleasure Chicago Reader's "Best of Chicago 2021": Best Strain for Increased Libido TASTE + AROMA FLORAL CITRUS DIESEL PINE EARTHY TOP TERPENES LIMONENE CARYOPHYLLENE MYRCENE NOTE: This vaporizer cartridge requires a '510 thread' style battery to function and will not work with proprietary 'Pod' style vape pens. We offer 510 Threaded batteries at Canna Provisions- make sure you'll have the correct battery style for the type of cartridge you're buying today! Cannabis without compromises. Just as nature intended. RYTHM premium vape pens, vape cartridges, and PAX pods use only high quality, full spectrum CO2 oil and 100% strain specific terpenes, for your true to plant experience. Our 100% cannabis vape products are made with the highest quality and purity standards, never contain additives, and are verified by state-approved testing laboratories. RYTHM's flavorful, full spectrum oil combines with premium CCELL hardware for a superior vaping experience. Pairs perfectly with RYTHM's standard and Palm CCELL 510 batteries. Don't forget to wrap your vape cartridge with your Strain Sticker – found on outer packaging!
View Product Testing Data
"TAC" - Total Active Cannabinoids
84%
"TAC" - Total Active Cannabinoids-84%
Total active cannabinoids represent the total amount of active cannabinoids at the time of lab testing. This total of active cannabinoids considers all of the active compounds that the product holds.
About the brand :
Rythm
RYTHM is a national cannabis brand with a singular promise: to provide consistent, authentic experiences that empower consumers to live their best lives. Rythm's streamlined product suite and intuitive effect scale simplify the cluttered and confusing universe of cannabis products, while their tireless commitment to innovation in technology and horticulture ensures quality and reliability.