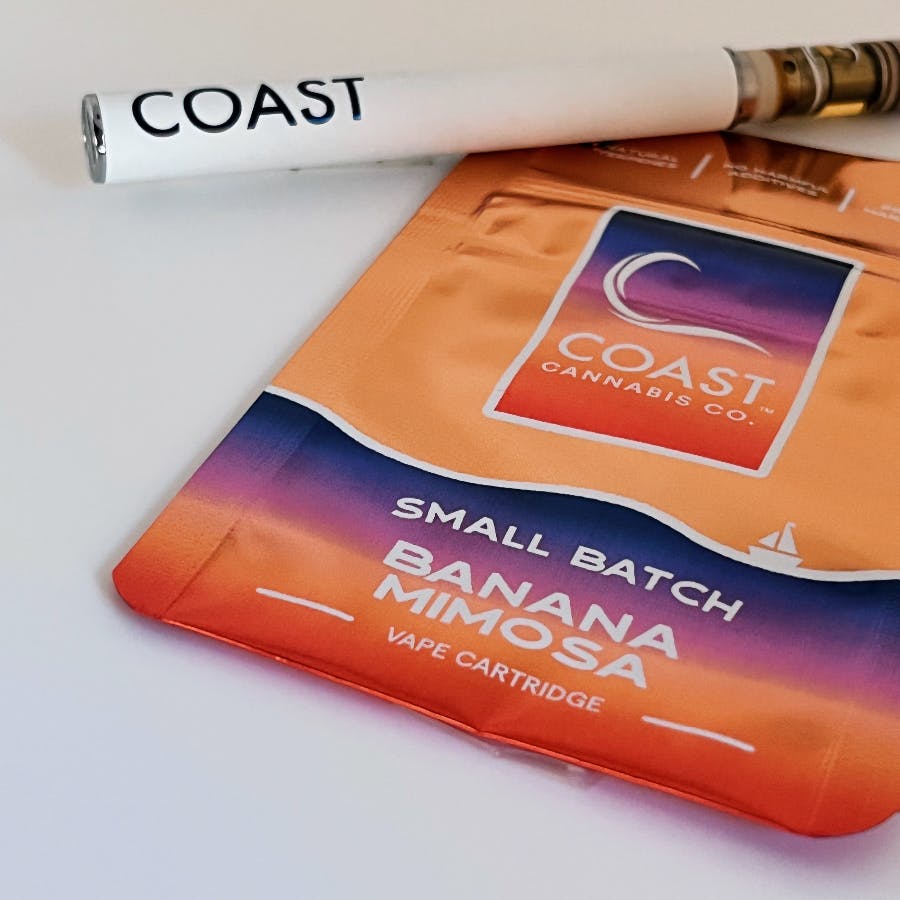 Brand: COAST Cannabis Co.
510 | Banana Mimosa | .5g | Coast
Banana Mimosa will leave you level-headed, uplifted and ready to take on the day! Completed with a smooth, fruity taste. Banana Mimosa is a sativa marijuana strain made by crossing Banana Kush with Purple Punch. In small doses, this strain produces happy, level-headed effects that will leave you feeling uplifted and motivated enough to take on any mundane task. In large doses, Mimosa may make you feel sleepy and relaxed. These strains tend to produce a more cerebral effect. Sativa strains are commonly used for increasing energy levels, the ability to focus, and aiding in a positive mental state. Sativa strains are often recommended for daytime use with consumers finding the desired effects minus the sedative effects of other strain types. COAST™ strain specific vaporizer cartridges are created using only distilled cannabis oil and terpenes, never additives or harmful fillers. We pair our oil with cutting edge hardware to produce a vaporizer cartridge consumers can feel confident in using. NOTE: This vaporizer cartridge requires a '510 thread' style battery to function and will not work with proprietary 'Pod' style vape pens. We offer 510 Threaded batteries at Canna Provisions- make sure you'll have the correct battery style for the type of cartridge you're buying today!
Effects
Energetic
Happy
Creative
Focused
Inspired
About the brand :
COAST Cannabis Co.
WE'RE DRIVEN TO INSPIRE AND EMPOWER EVERYONE TO PUT THE BEST INTO THEMSELVES SO THEY CAN GET THE BEST OUT OF THEMSELVES.