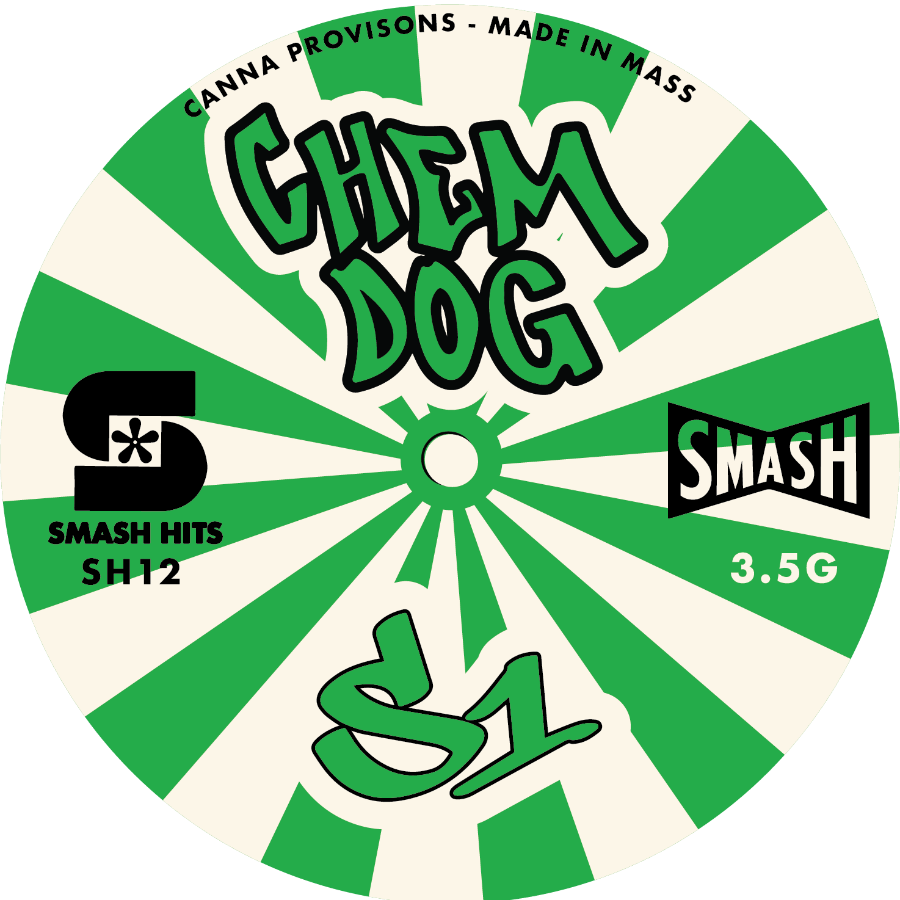 Brand: Treeworks
510 | Chem S1 Live Hash Rosin by Smash Hits | .5g | Treeworks
SPECIAL LIVE HASH ROSIN RELEASE - You may have come to this product because of its impressive genetics and famed history within the Chemdog line of strains that helped change cannabis a few decades ago. What you may not realize is this particular Chem S1 Live Hash Rosin is part of a VERY SPECIAL limited release due to the supremely powerful effects and flavor this particular line produced. Sure it's got all the great traits of Chem S1 (see below), however, with the Live Rosin cartridge and concentrates we produced with Treeworks, what you have here is a terp-packed (5.6%!!) explosion of the highest high and unbelievable flavor that is unchallenged by all the rest.
And it's only here for a limited time. Land yours now before its gone.
When you come from hearty stock, you can be sure you will carry the traits of your impressive parents. At least that's the deal with Chem S1, which essentially means Chem D that's been "selfed" or bred from a single Chem D seed thanks to the fact that once in a blue moon a seed will come from a male flower. Chemdog took that seed and cultivated into this Chem S1. Think: A stronger, more vivacious version of classic Chem D from top to bottom.
PALATE: Diesel, conifer trees, pepper and distant mango.
EFFECT: Uplifting and euphoric for productivity and mental sharpness that crosses back into subtle and satisfying, deep body high ideal for a post-work wind-down without a knockout punch.
Effects
Calm
Happy
Relaxed
Energetic
View Product Testing Data
THC-D9 (Delta 9–tetrahydrocannabinol)
74.53%
THC-D9 (Delta 9–tetrahydrocannabinol)-74.53%
THCA (Δ9-tetrahydrocannabinolic acid)
74.53%
THCA (Δ9-tetrahydrocannabinolic acid)-74.53%
About the brand :
Treeworks
Treeworks Brings quality, healthy, and fun products to the Commonwealth. Their exceptional products create a wonderfully balanced and full-bodied experience known as the "entourage effect". This is achieved by using only full-spectrum and full cannabinoid cannabis oil. You can truly notice the difference with Treeworks products.