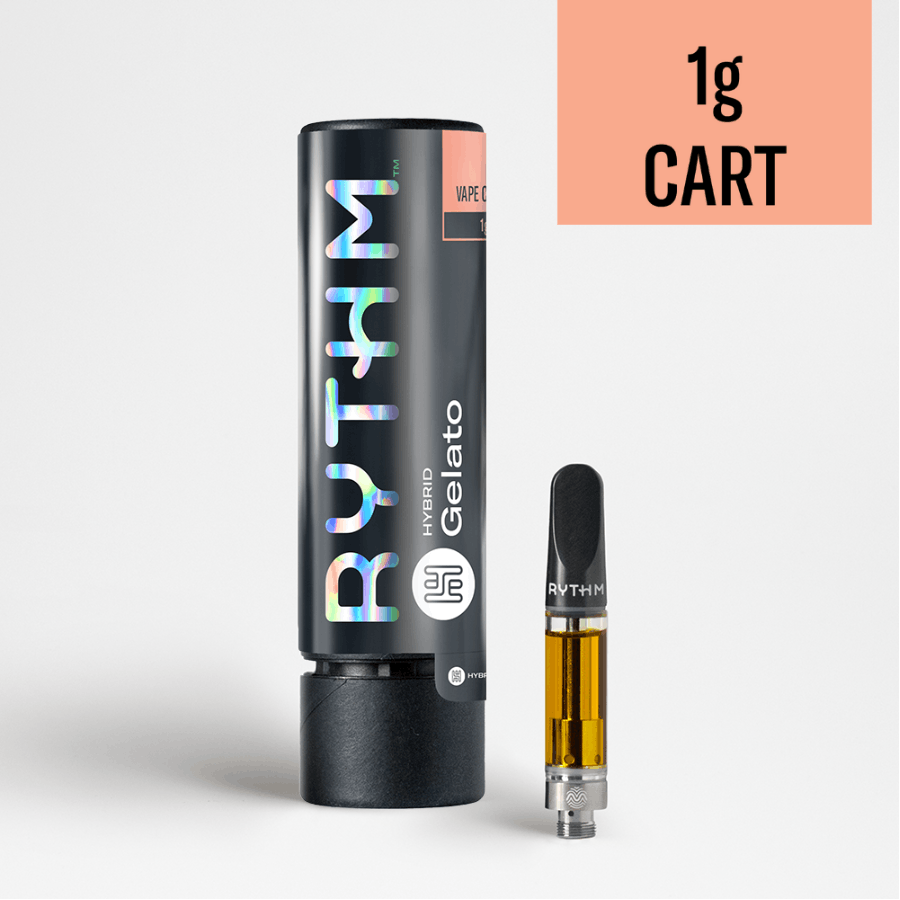 Brand: Rythm
510 | Gelato | 1g | Rythm
Gelato, aka Larry Bird, is a hybrid marijuana strain made by crossing Sunset Sherbet and Thin Mint Girl Scout Cookies. The effects of Gelato produce a euphoric high accompanied by strong feelings of relaxation. Consumers say the physical sensation comes on strong, but many find themselves still mentally agile enough to stay productive and creative during the day.
Gelato gets its name from the fruity, dessert-like aroma it smells like. Novice consumers may want to approach this THC Powerhouse with caution, but those armed with a high THC tolerance will delight in the heavy-handed effects of this strain. Medical marijuana patients choose Gelato to help relieve symptoms associated with pain, fatigue, and insomnia.
NOTE: This vaporizer cartridge requires a '510 thread' style battery to function and will not work with proprietary 'Pod' style vape pens. We offer 510 Threaded batteries at Canna Provisions- make sure you'll have the correct battery style for the type of cartridge you're buying today!
Cannabis without compromises.
Just as nature intended.
RYTHM premium vape pens, vape cartridges, and PAX pods use only high quality, full spectrum CO2 oil and 100% strain specific terpenes, for your true to plant experience.
Our 100% cannabis vape products are made with the highest quality and purity standards, never contain additives, and are verified by state-approved testing laboratories.
RYTHM's flavorful, full spectrum oil combines with premium CCELL hardware for a superior vaping experience.
Pairs perfectly with RYTHM's standard and Palm CCELL 510 batteries.
Don't forget to wrap your vape cartridge with your Strain Sticker – found on outer packaging!
Effects
Calm
Happy
Relaxed
Energetic
View Product Testing Data
THC-D9 (Delta 9–tetrahydrocannabinol)
76.24%
THC-D9 (Delta 9–tetrahydrocannabinol)-76.24%
THCA (Δ9-tetrahydrocannabinolic acid)
76.24%
THCA (Δ9-tetrahydrocannabinolic acid)-76.24%
About the brand :
Rythm
RYTHM is a national cannabis brand with a singular promise: to provide consistent, authentic experiences that empower consumers to live their best lives. Rythm's streamlined product suite and intuitive effect scale simplify the cluttered and confusing universe of cannabis products, while their tireless commitment to innovation in technology and horticulture ensures quality and reliability.