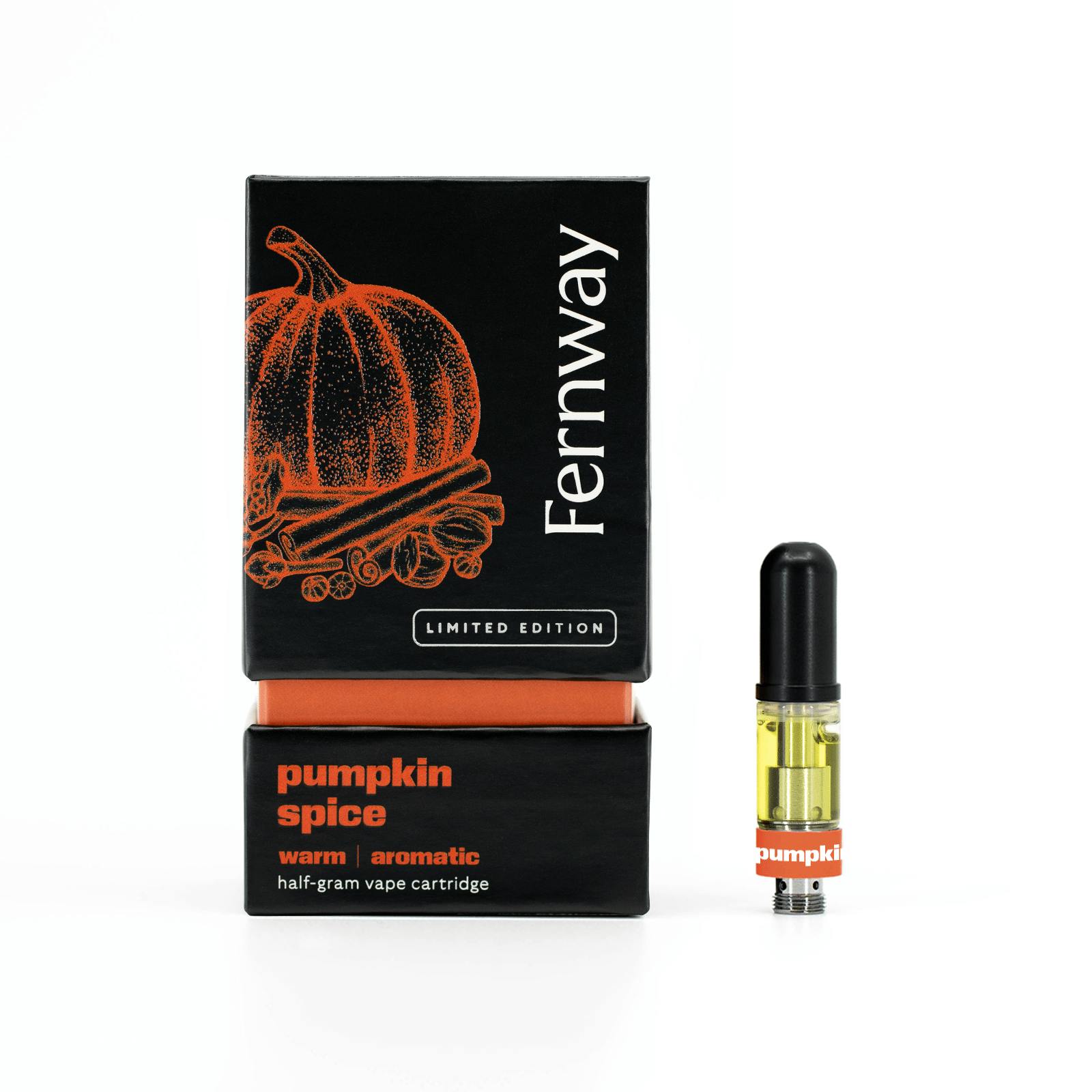 Brand: Fernway
510 | Pumpkin Spice | .5g | Fernway
*LIMITED EDITION*
The iconic fall flavor is now in a vape.
Pairs great with:
Hot girl walks in comfy leather jackets
Apple picking group hangs
Second date lattes by the waterfront
Effects
Calm
Energetic
Happy
Relaxed
View Product Testing Data
THC-D9 (Delta 9–tetrahydrocannabinol)
83.4%
THC-D9 (Delta 9–tetrahydrocannabinol)-83.4%
THCA (Δ9-tetrahydrocannabinolic acid)
83.4%
THCA (Δ9-tetrahydrocannabinolic acid)-83.4%
About the brand :
Fernway
Fernway creates exceptional cannabis vapes for people who celebrate the good life: good food, good music, good scenery, and good company. By combining premium custom hardware, delicious natural terpenes, and high-purity distilled oil, they bring you the best-in-class vape cartridge you deserve. Fernway believes cannabis makes the good life even better. As passionate cannabis consumers, they've learned how a cannabis vape can elevate good experiences into great ones. And they want to share that with you. Their vapes deliver undeniable style and outstanding flavor. Each one meets their uncompromising quality standards so you can choose Fernway with confidence and focus on savoring every moment. The name is inspired by fernweh – which means a longing for faraway places. It's at the heart of why we love cannabis. It's the feeling that moves us all to explore new things, and to experience the familiar with a new perspective. It's the pure excitement of seeking out the good life, and the deep satisfaction of finding it.