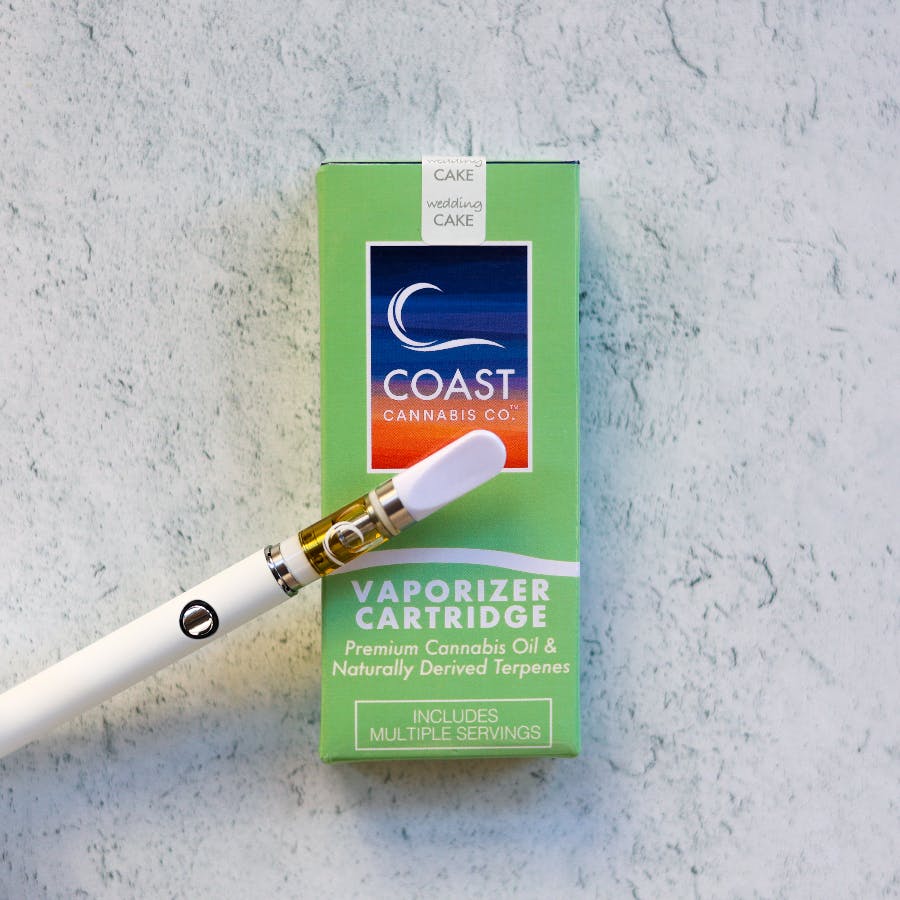 Brand: COAST Cannabis Co.
510 | Wedding Cake | .5g | Coast
Strawberry, Sweet, Earthy Wedding Cake, sometimes referred to as Pink Cookies, is a cross of the legendary Cookies and Cherry Pie. The Wedding Cake profile presents a palette of tangy, sweet earth, and pepper. HYBRID VAPORIZERS Hybrid strains contain both indica and sativa genetics, allowing them to produce effects. Hybrids are generally regarded by consumers as enjoyable and can be both energizing and relaxing, depending on specific strain and its genetics. COAST™ strain specific vaporizer cartridges are created using only distilled cannabis oil and terpenes, never additives or harmful fillers. We pair our oil with cutting edge hardware to produce a vaporizer cartridge consumers can feel confident in using. NOTE: This vaporizer cartridge requires a '510 thread' style battery to function and will not work with proprietary 'Pod' style vape pens. We offer 510 Threaded batteries at Canna Provisions- make sure you'll have the correct battery style for the type of cartridge you're buying today!
Effects
Calm
Energetic
Happy
Relaxed
About the brand :
COAST Cannabis Co.
WE'RE DRIVEN TO INSPIRE AND EMPOWER EVERYONE TO PUT THE BEST INTO THEMSELVES SO THEY CAN GET THE BEST OUT OF THEMSELVES.