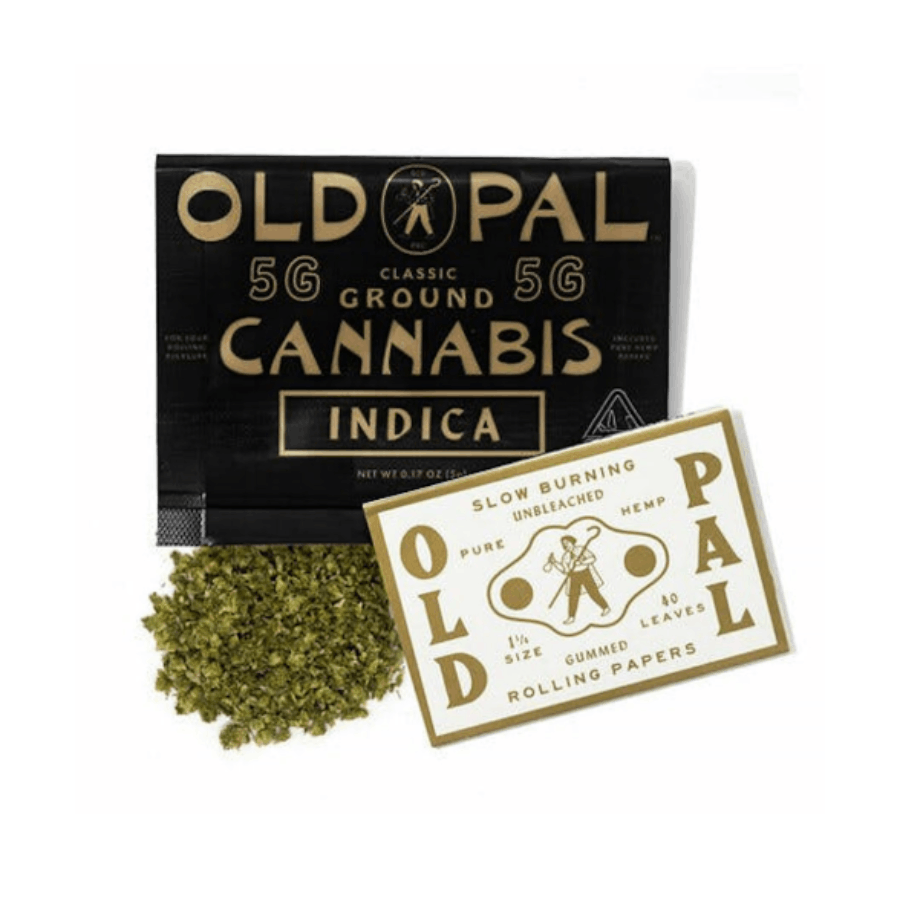 Brand: Old Pal
88G13xHPxNorthern Lights #1 | Pre Ground Ready to Roll | 5g | Old Pal
(88 G13 Hashplant x Northern Lights #1): Bred by Coastal Seed Company. This dominant indica has piney, earthy, and woody aromas with a matching flavor profile that bursts through on each inhale. Buds are bright green and slightly fluffy. The Old Pal original Ready to Roll kits have everything you need for heightened adventures. Each kit contains quality pre-ground cannabis, crutches, and pure hemp rolling papers. Utilizing buds of all size and reducing overall bud waste, whole flower is coarsely ground for optimal smokability. Never shake, just pre-ground goodness. Convenient weed and less mess, perfect for rolling a joint or tucking into your favorite bong. Like a mini vacation in a pouch, the 5 gram Ready to Roll kit includes unbleached, hemp rolling papers, crutches, and classic pre-ground flower. Convenient and shareable, these handy kits make it easy to bring good vibes anywhere. CLASSIC SHAREABLE™ CANNABIS Accessible, affordable, and abundant, Old Pal's vision is simple: It's just weed, man. Neighbor grown and meant to be shared, our cannabis is all natural, sun-kissed, and rain-watered. Available in three simple varieties: Indica, Sativa, and Hybrid – this is weed for the people. Old Pal is an ode to simpler times, when weed was just weed and joints were passed around to old pals and new ones. When neighbors knew each other by name and community meant something. So grab a bag of Old Pal and pass it around. It's time we took care of each other!
Effects
Relaxed
Sleepy
Happy
View Product Testing Data
"TAC" - Total Active Cannabinoids
21.2%
"TAC" - Total Active Cannabinoids-21.2%
Total active cannabinoids represent the total amount of active cannabinoids at the time of lab testing. This total of active cannabinoids considers all of the active compounds that the product holds.
About the brand :
Old Pal
Old Pal flower is as classic as it gets. Available in Indica, Sativa, Hybrid, they keep it simple, like buying weed from back in the day. They utilize natural light, climates and cycles to grow quality cannabis, following Mother nature's guide, keeping environmental impact top of mind. All of this to provide you quality weed that's a pleasure to puff and 100% compliant to state testing.