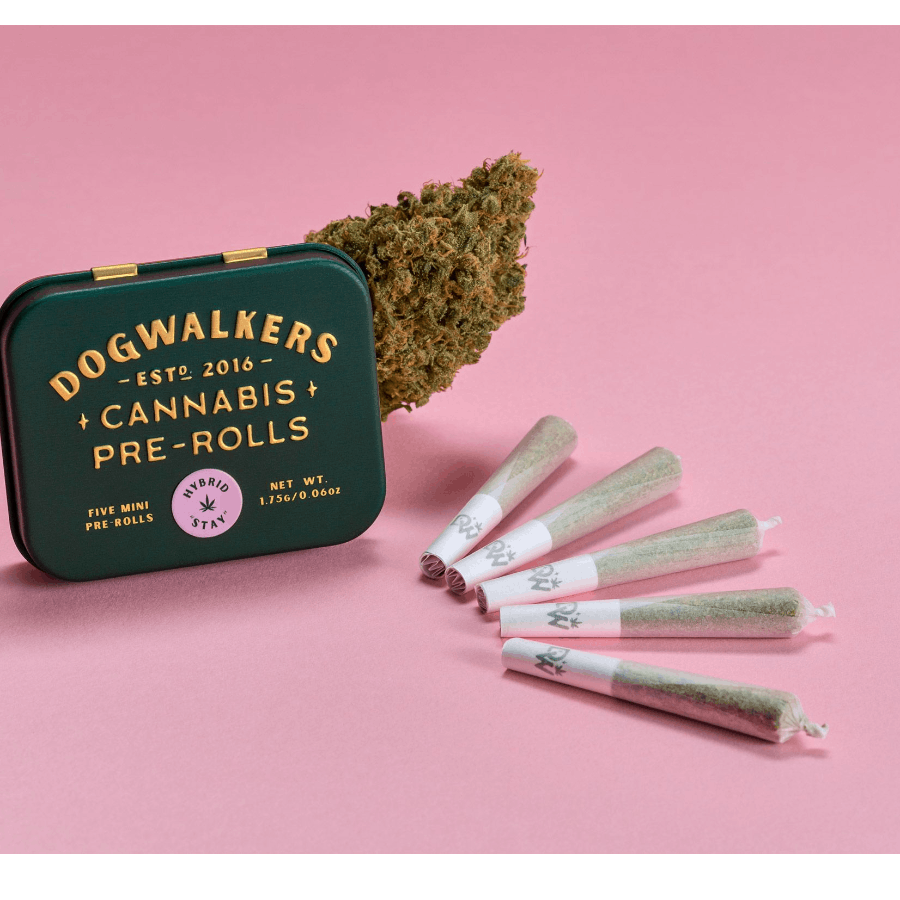 Brand: Dogwalkers
Afternoon Delight #4 | 1.75g | 5pk | Dogwalkers
Afternoon Delight #4 is a balanced and blissful hybrid, featuring notes of floral and citrus and a subtle layer of earthy diesel. This strain is created by Colorado Seed Inc. Afternoon Delight is a beautiful rich, lime green color. She is pretty GMO-heavy (a parent strain), leaning very gassy, with frosty and incredibly dense nugs. Noted for its small, dense nuggets and an aroma of pine and pungent terpenes, Afternoon Delight is described as an indica-dominant hybrid with a hazy aura that engulfs the mind and body. But indulge with caution, as this hybrid has also been known for its potency. Afternoon Delight is often hard to track down, so don't miss an opportunity to try this strain if you can get your hands on it.
Effects
Calm
Happy
Relaxed
Energetic
View Product Testing Data
THCA (Δ9-tetrahydrocannabinolic acid)
36.82%
THCA (Δ9-tetrahydrocannabinolic acid)-36.82%
THCA is a cannabis compound with a laundry list of potential mental and physical health benefits. THCA is the non-psychoactive precursor to THC, the most famous cannabinoid of all. While THC is responsible for the psychoactive "high" that so many of us enjoy, THCA has shown great promise as an anti-inflammatory, neuroprotectant and anti-emetic for appetite loss and treatment of nausea. THCA is found in its highest levels in living or freshly harvested cannabis samples. For this reason some users choose to juice fresh cannabis leaves and flowers to get as much THCA as possible.
"TAC" - Total Active Cannabinoids
39%
"TAC" - Total Active Cannabinoids-39%
Total active cannabinoids represent the total amount of active cannabinoids at the time of lab testing. This total of active cannabinoids considers all of the active compounds that the product holds.
About the brand :
Dogwalkers
Dogwalkers are cannabis pre-rolls inspired by the simple pleasure of leisurely strolls with our special pup, Bailey. They believe the best pre-rolls offer a moment of unconditional enjoyment, just like a walk around the block with your loyal four-legged friends. That's why they make Dogwalkers with wholehearted affection. Only premium flower. Always finished by hand.