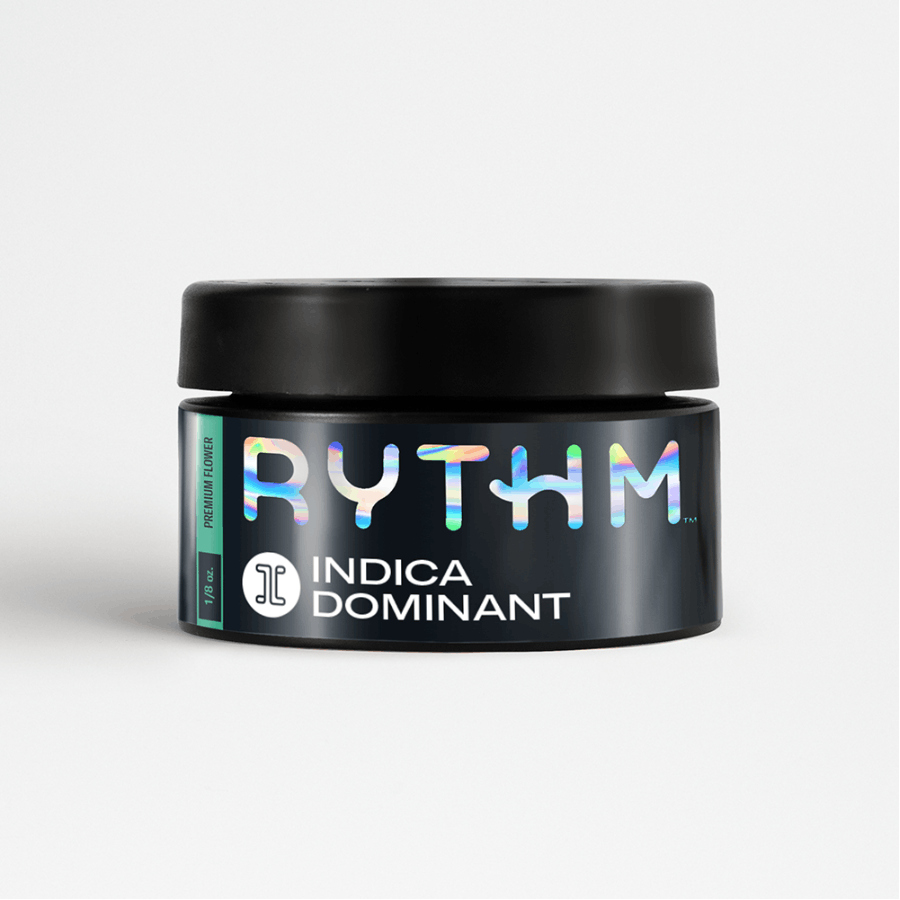 Brand: Rythm
Animal Face | Rythm
Indica
THC:37.79%
CBD:1.21%
Animal Face is a soulful strain from venerable Seed Junky Genetics. This indica dominant strain is the perfect mix of pedigree, palate and power. A love child of the classic Face Off OG and Animal Mints, its frosty buds and bright orange hairs produce a unique citrusy, sugary, nutty flavor with hints of earth and pine. Best reserved for after-hours, this special cut will melt cares and stress away. Check out Rythm's playlist for this strain! https://open.spotify.com/playlist/3BUo3oGbSf605nSEMhU437?si=ceede2b313e844e8 TASTE + AROMA EARTHY SWEET DIESEL NUT HERBAL TOP TERPENES MYRCENE CARYOPHYLLENE LIMONENE
Effects
Relaxed
Sleepy
Happy
View Product Testing Data
THCA (Δ9-tetrahydrocannabinolic acid)
37.79%
THCA (Δ9-tetrahydrocannabinolic acid)-37.79%
THCA is a cannabis compound with a laundry list of potential mental and physical health benefits. THCA is the non-psychoactive precursor to THC, the most famous cannabinoid of all. While THC is responsible for the psychoactive "high" that so many of us enjoy, THCA has shown great promise as an anti-inflammatory, neuroprotectant and anti-emetic for appetite loss and treatment of nausea. THCA is found in its highest levels in living or freshly harvested cannabis samples. For this reason some users choose to juice fresh cannabis leaves and flowers to get as much THCA as possible.
"TAC" - Total Active Cannabinoids
40%
"TAC" - Total Active Cannabinoids-40%
Total active cannabinoids represent the total amount of active cannabinoids at the time of lab testing. This total of active cannabinoids considers all of the active compounds that the product holds.
About the brand :
Rythm
RYTHM is a national cannabis brand with a singular promise: to provide consistent, authentic experiences that empower consumers to live their best lives. Rythm's streamlined product suite and intuitive effect scale simplify the cluttered and confusing universe of cannabis products, while their tireless commitment to innovation in technology and horticulture ensures quality and reliability.