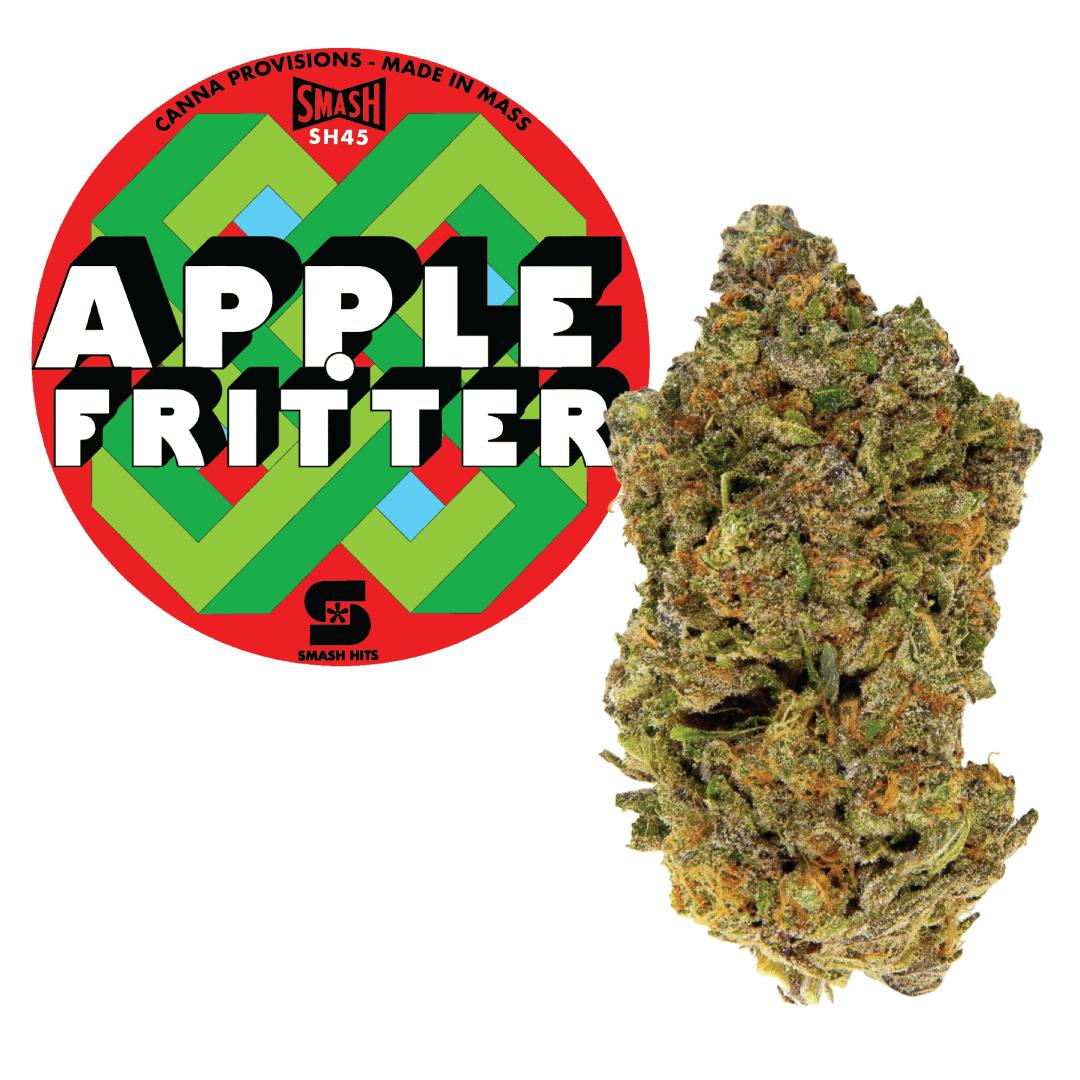 Brand: Smash Hits
Apple Fritter | Smash Hits
A fantastic true hybrid, the crossing of the Sour Apple and Animal Cookies means this trichome frosted deep purple and orange accented flower brings that fried cake batter and warm sour apple flavor that brings taste seekers back for more. Throw in the initial high of head lift and skyrocketing mood elevation with the eventual ride of deep body relaxation and muscle ache disappearance, you've got a true Smash Hits winner on your hands.
FAMILY HISTORY: Sour Apple x Animal Cookies
PALATE: Sugary sour apple sweetness layered with doughy fried cake batter
EFFECT: True hybrid impact of rushing initial headlift and energetic high that slides into descending body ache and pain levels until you have full relaxed euphoria.
Effects
Calm
Happy
Relaxed
Energetic
View Product Testing Data
THC-D9 (Delta 9–tetrahydrocannabinol)
22.46%
THC-D9 (Delta 9–tetrahydrocannabinol)-22.46%
THCA (Δ9-tetrahydrocannabinolic acid)
22.46%
THCA (Δ9-tetrahydrocannabinolic acid)-22.46%