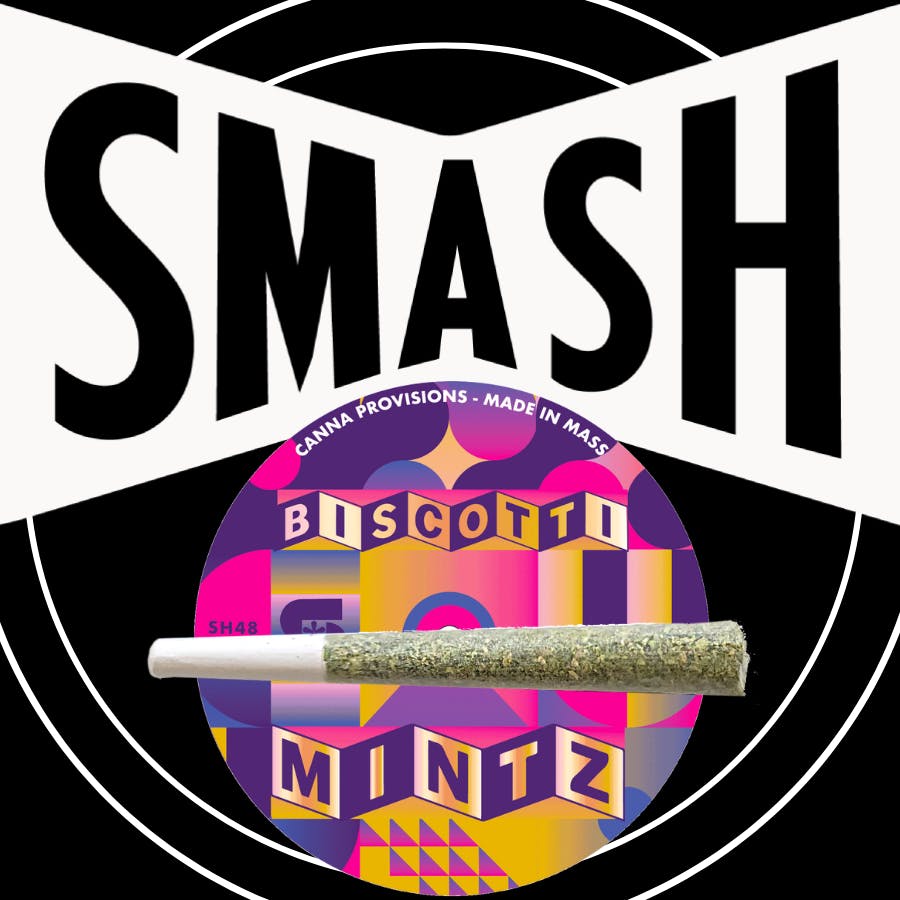 Brand: Smash Hits
Biscotti Mintz | 1g | Smash Hits
Hailing from the true connoisseurs realm of designer cannabis, this luscious flower is rich in aroma and flavor from the distinctive terpene profile that yields chocolate chip cookies, minty whip cream, and warming spice. The buds burst with orange hairs and moss green with some violet accents for effects that inspire creative and focused mindsets and a distinct slow, energizing body high that remains relaxed and collected throughout. Do not miss this strain. FAMILY HISTORY: Biscotti x Mintz PALATE: Chocolate chip cookies, creamy mint, and effervescent spice. EFFECT: Creative and focused mindset with a slow, energizing body high that maintains a deep relaxing finish.
Effects
Relaxed
Creative
Focused
Energetic
View Product Testing Data
THCA (Δ9-tetrahydrocannabinolic acid)
16.48%
THCA (Δ9-tetrahydrocannabinolic acid)-16.48%
THCA is a cannabis compound with a laundry list of potential mental and physical health benefits. THCA is the non-psychoactive precursor to THC, the most famous cannabinoid of all. While THC is responsible for the psychoactive "high" that so many of us enjoy, THCA has shown great promise as an anti-inflammatory, neuroprotectant and anti-emetic for appetite loss and treatment of nausea. THCA is found in its highest levels in living or freshly harvested cannabis samples. For this reason some users choose to juice fresh cannabis leaves and flowers to get as much THCA as possible.