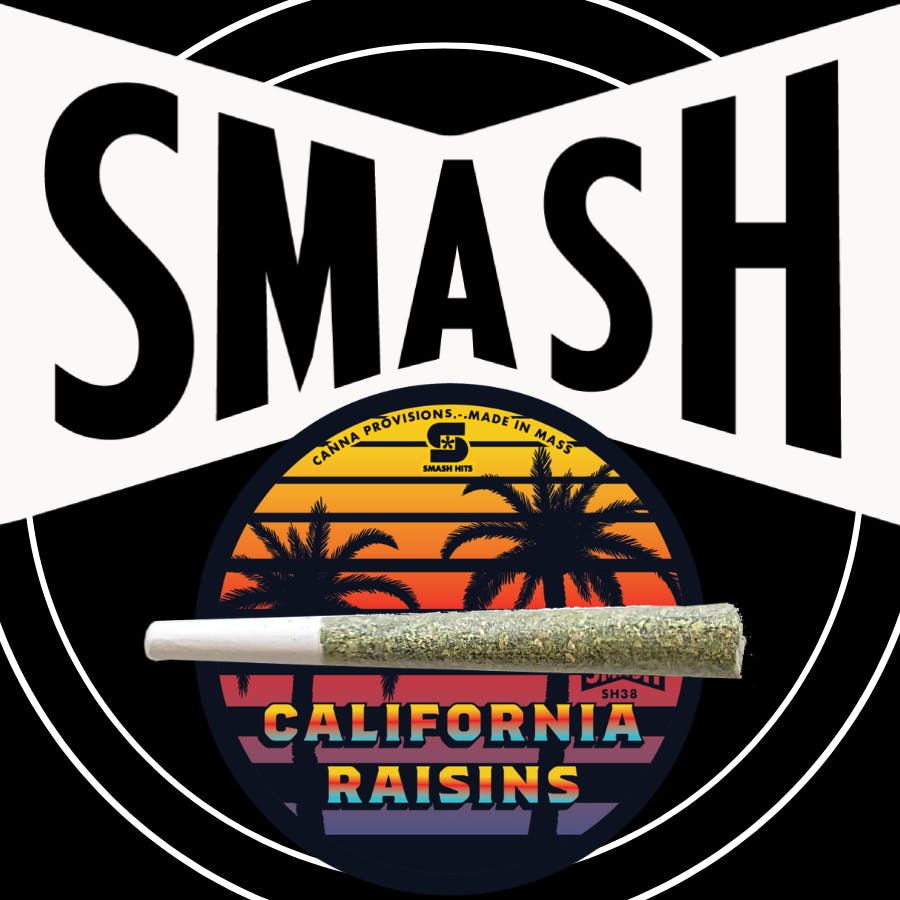 Brand: Smash Hits
California Raisins | 1g | Smash Hits Platinum
Whatever images the name may conjure in your head, there's only one thing you need to picture with this strain: FLAVOR.
The terpene explosion of California Raisins comes courtesy of the lineage of Biscotti and Grape Gasoline, two fan-favorite indica dominant hybrids, but it's the combination of the cookie batter, petrol, and deep grape flavors and the fantastic cerebral uplift and body calming effects that makes this one a surefire win for anyone looking for their next favorite strain from Smash Hits.
FAMILY HISTORY: Biscotti x Grape Gasoline
PALATE: Sweet cookies and diesel fumes soaked in a barrel of grape jelly
EFFECT: Cerebral yet relaxing, full head-to-toe body buzz and relaxation with supreme good-feeling vibes.
Effects
Relaxed
Sleepy
Happy
View Product Testing Data
THC-D9 (Delta 9–tetrahydrocannabinol)
25.22%
THC-D9 (Delta 9–tetrahydrocannabinol)-25.22%
THCA (Δ9-tetrahydrocannabinolic acid)
25.22%
THCA (Δ9-tetrahydrocannabinolic acid)-25.22%