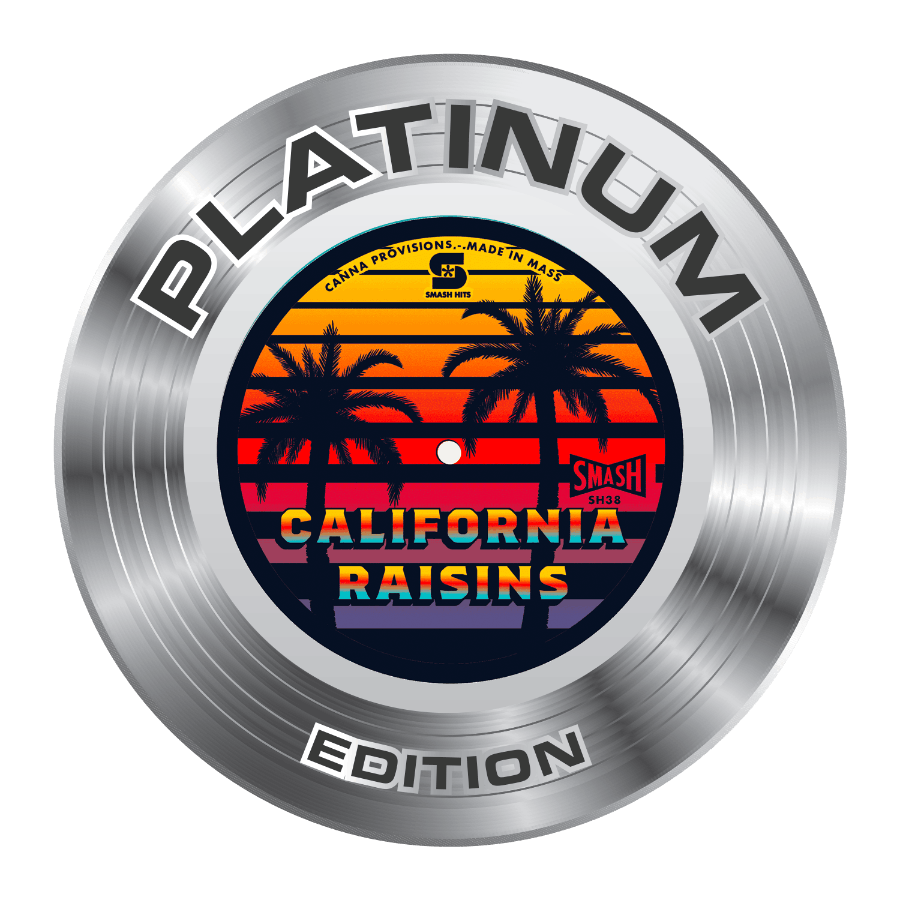 Brand: Smash Hits
California Raisins | 7g Smalls | Smash Hits Platinum
Whatever images the name may conjure in your head, there's only one thing you need to picture with this strain: FLAVOR. The terpene explosion of California Raisins comes courtesy of the lineage of Biscotti and Grape Gasoline, two fan-favorite indica dominant hybrids, but it's the combination of the cookie batter, petrol, and deep grape flavors and the fantastic cerebral uplift and body calming effects that makes this one a surefire win for anyone looking for their next favorite strain from Smash Hits. FAMILY HISTORY: Biscotti x Grape Gasoline PALATE: Sweet cookies and diesel fumes soaked in a barrel of grape jelly EFFECT: Cerebral yet relaxing, full head-to-toe body buzz and relaxation with supreme good-feeling vibes.
Effects
Relaxed
Sleepy
Happy
View Product Testing Data
THCA (Δ9-tetrahydrocannabinolic acid)
25.22%
THCA (Δ9-tetrahydrocannabinolic acid)-25.22%
THCA is a cannabis compound with a laundry list of potential mental and physical health benefits. THCA is the non-psychoactive precursor to THC, the most famous cannabinoid of all. While THC is responsible for the psychoactive "high" that so many of us enjoy, THCA has shown great promise as an anti-inflammatory, neuroprotectant and anti-emetic for appetite loss and treatment of nausea. THCA is found in its highest levels in living or freshly harvested cannabis samples. For this reason some users choose to juice fresh cannabis leaves and flowers to get as much THCA as possible.