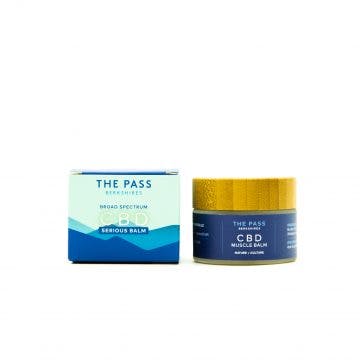 Brand: The Pass
CBD Muscle Balm | 1000mg | The Pass
CBD:1000mg
Blended with menthol, wintergreen, peppermint, eucalyptus, and camphor, this CBD muscle balm has a bright, minty aroma and leaves a cool, refreshing feeling on your skin. This topical is broad spectrum, producing a relieving sensation to anywhere you put it on your body. With 1000mg per jar and easy to spread application, you'll enjoy long lasting effects.
View Product Testing Data
About the brand :
The Pass
The Pass is a vertically integrated producer of reliable and remarkable adult use cannabis experiences. Their mission is to support human consciousness – to inspire, connect, and calm the mind and body - through intelligent consumption of our natural flower, extractions, and infused products.