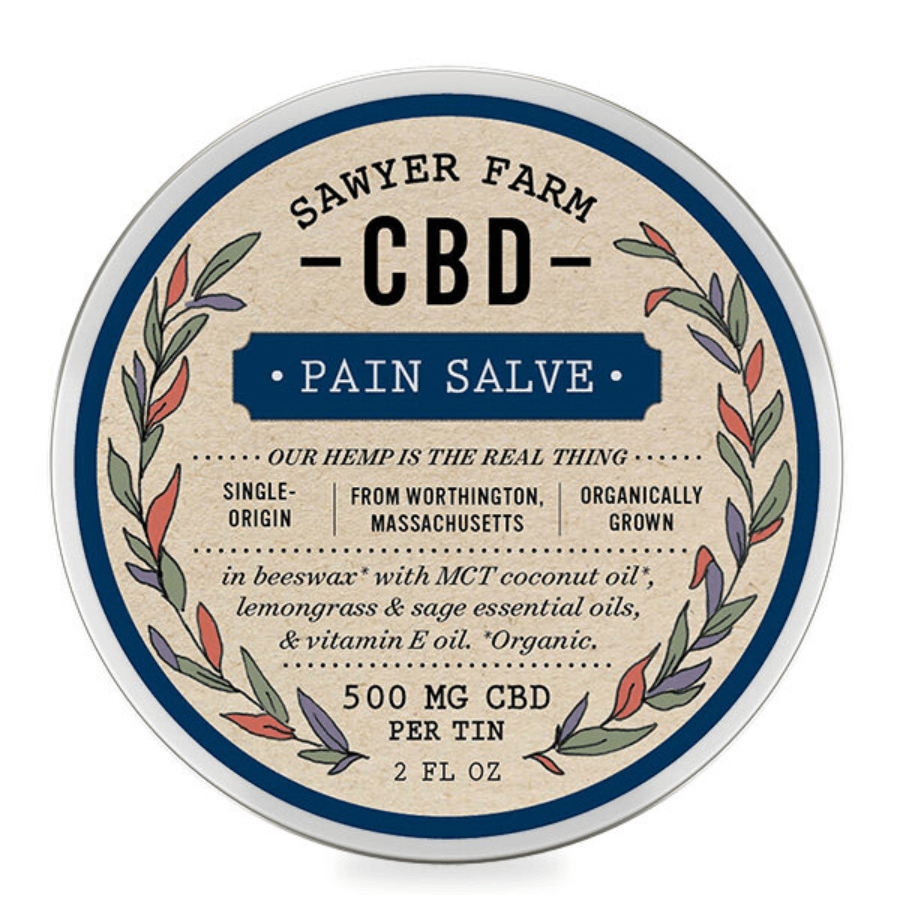 Brand: Sawyer Farm CBD
CBD Salve | CBD Pain Salve | 500mg | Sawyer Farm CBD
Topical use for localized aches and pains.
Lemongrass and sage essential oils combine to provide a great ginger-y smell.
This salve contains: organic beeswax, organic MCT coconut oil, sage and lemongrass essential oils, vitamin E oil, and our full-spectrum hemp extract.
Our hemp products are:
Grown exclusively on our farm
Never sprayed with chemicals of any kind
Grown using our own homemade compost for healthy, vibrant plants
Slow dried and cured, to retain maximum terpenes and create a smooth product
Always third-party tested to verify safety.
Your hemp extract is only as good as the plants it was extracted from. Healthy soil = healthy plants = healthy people.