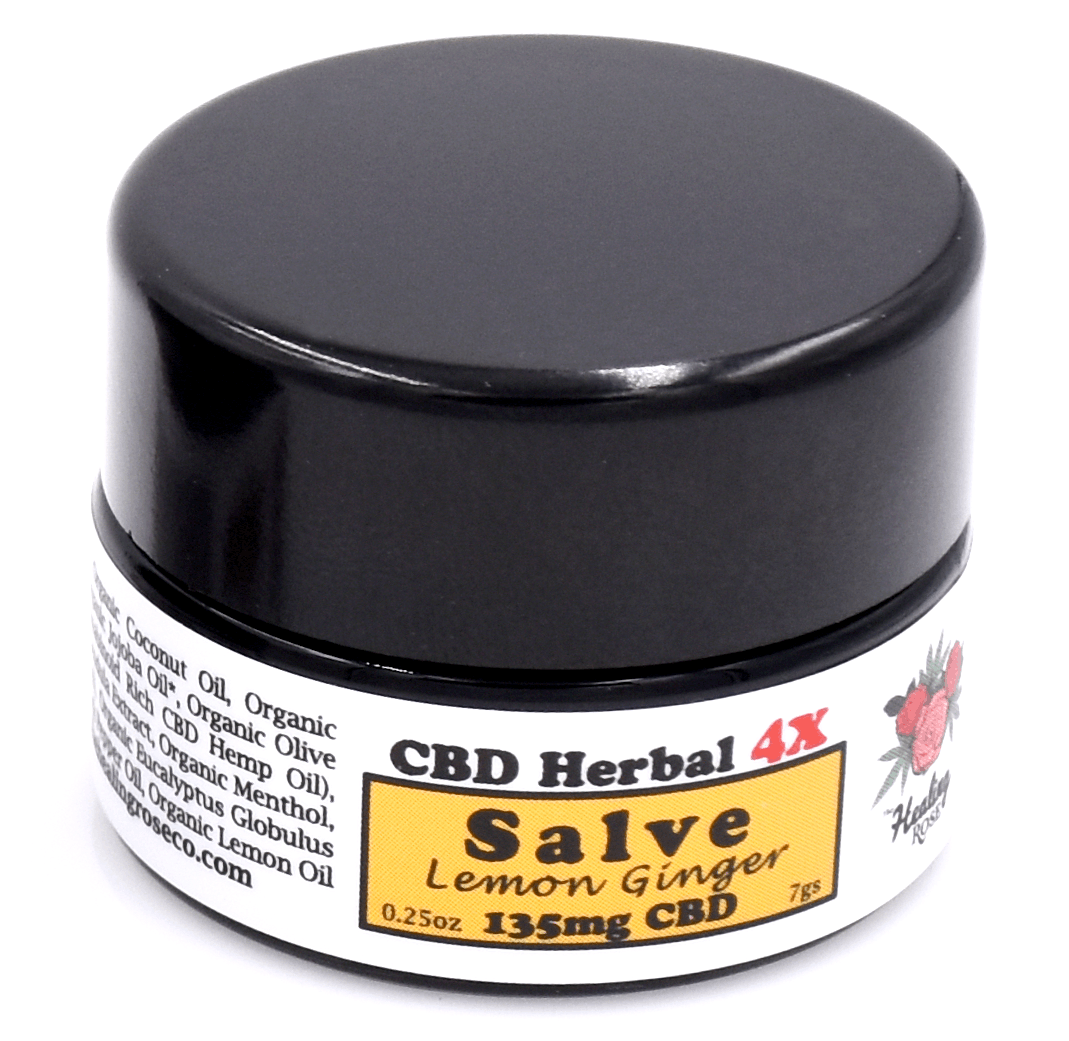 Brand: The Healing Rose
CBD Salve | Lemon Ginger w/Menthol 4X Strength Mini .25oz | 125mg CBD | The Healing Rose
CBD:125mg
Our Lemon Ginger CBD Herbal Salve is made with mindful purposefully chosen ingredients. We use 100% certified organic carrier oils, essential oils, butters, waxes, & herbs that are responsibly sourced. We use a powerful combination of botanicals: Arnica, Calendula, Menthol, Ginger, Eucalyptus, Black Pepper and Lemon along with 125mg of CBD from a full spectrum CBD hemp extract.
We encourage everyone to do their own independent research on each of our ingredients and their benefits. We handcraft our salves in small batches to ensure a perfect consistency. It feels amazing on your skin and smells wonderful. This formula has a delightful lemon ginger scent with hints of eucalyptus & black pepper that may have you feeling nostalgic. We use a gentle concentration of menthol that may be mildly cooling.
Why choose a menthol salve?
Menthol offers some fantastic benefits. It's a natural oil derived from mint based plants like spearmint and peppermint – so it brings with it a refreshing, cooling sensation. Most commonly used in toothpaste for that minty fresh taste, Menthol is also a popular ingredient in muscle rubs and healing salves thanks to its therapeutic properties. It's typically used for relief from aches, soreness, and inflammation.
What benefits does menthol offer?
The cooling sensation that comes with menthol alleviates soreness & inflammation as well as congestion. Menthol is a common ingredient in muscle freezes and other lotions or products used for post workout recovery, but it's also commonly used as a nasal decongestant.
View Product Testing Data