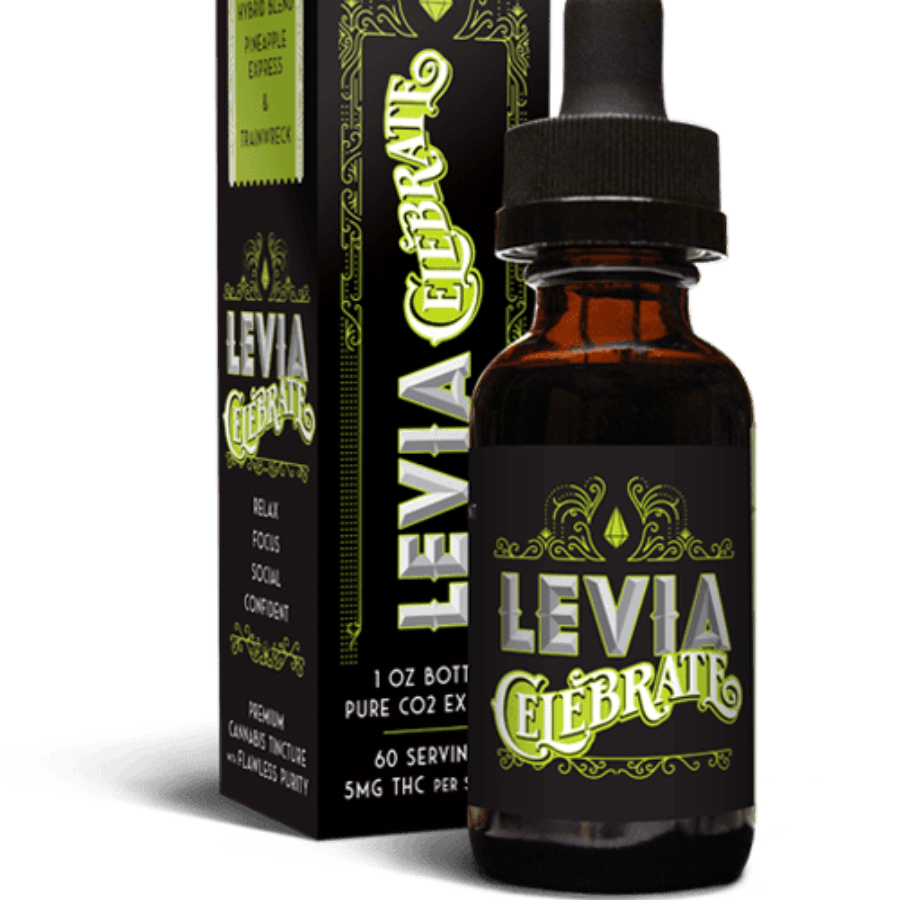 Brand: LEVIA
Celebrate Tincture | 1oz | Levia
"I'd recommend adding this to a beverage to dose your drink, as this will work significantly better than a classic oil tincture. I can see the Achieve or Celebrate one in a sprightly non-alcoholic cocktail made well being a socko summer sipper." - Canna Fam approved!
LEVIA Achieve is a water soluble tincture (formulated to be soluble in water and other beverages) that is for good times with good people.
Keep the smiles coming with LEVIA Celebrate Hybrid Blend. Get-togethers and one-on-ones have never felt brighter.
Suggested for: Backyard BBQs, Game Night, Going out on the town, Holidays or any days
Water-soluble THC, when taken orally, has been shown to increase bioavailability in the body by 2,3 or even 4 fold. This results in the body retaining more THC.
Effects
Calm
Happy
Relaxed
Energetic
View Product Testing Data
THC-D9 (Delta 9–tetrahydrocannabinol)
300
THC-D9 (Delta 9–tetrahydrocannabinol)-300
About the brand :
LEVIA
LEVIA has been creating the best tasting social seltzer. Rooted in simple, all-natural ingredients, LEVIA will elevate your experience with a fast & predictable onset of effects. After years of research, they unlocked the secret to crisp & refreshing cannabis-infused drinks. And ever since, the days are lively, the nights are chill, and spirits are buoyed for friends and family alike. LEVIA is excited to share all of our Elevated Experiences with you.