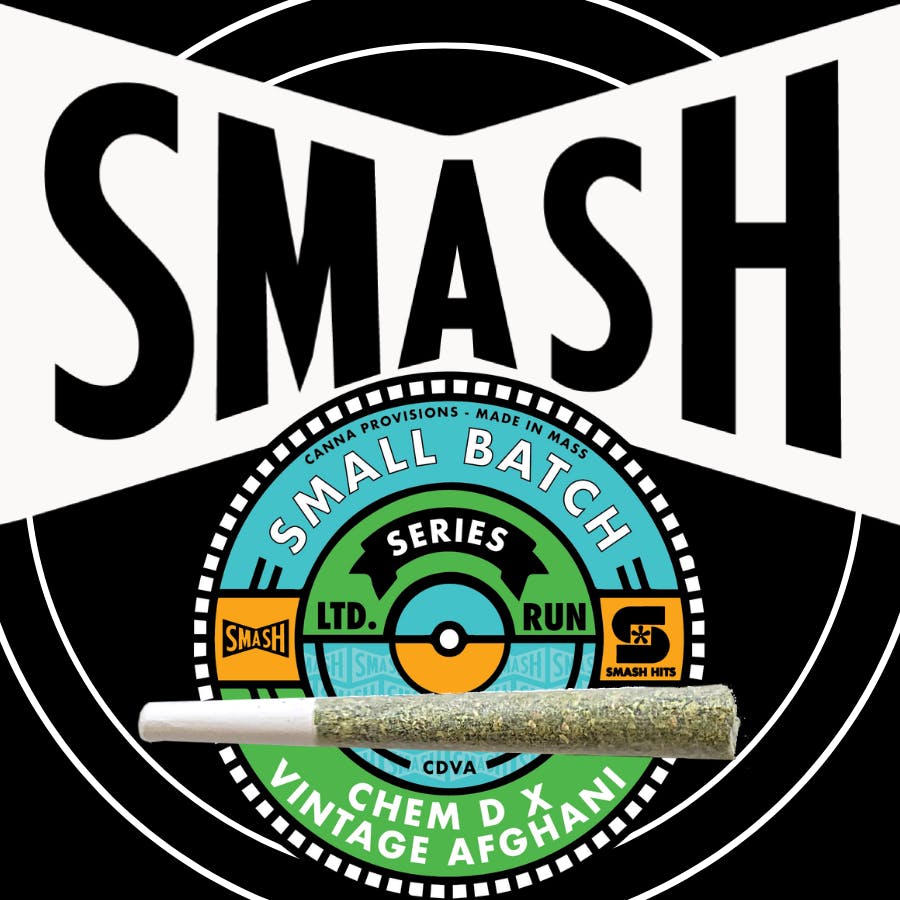 Brand: Smash Hits
Chem D x Vintage Afghani | 1g | Smash Hits
Here's a way to ensure you have a winning strain on your hands. Take a modern classic, in this case Chemdog's own Chem D strain, and then cross it with classic-classic – Vintage Afghani. The resulting strain carries all the best attributes of its parents with lots of strong euphoria, deep stoned-ness, and body and mind relaxation that may just work you down to a delightful sleep. Flavors are classic Chem D fuel and rubber with sage, and an earthy kush-and-sweetness finish. Run, don't walk for this one, a sort of small-batch-bourbon special-ness for discerning consumers. FAMILY HISTORY: Chem D x Vintage Afghani PALATE: Classic Chem D layers of intense fuel and rubber crossed with earth and kushy-sweetness. EFFECT: Strong euphoria and good-vibes, deep body and mind relaxation and more than a better chance of being lulled to sleep.
Effects
Relaxed
Sleepy
Happy
View Product Testing Data
THCA (Δ9-tetrahydrocannabinolic acid)
19.82%
THCA (Δ9-tetrahydrocannabinolic acid)-19.82%
THCA is a cannabis compound with a laundry list of potential mental and physical health benefits. THCA is the non-psychoactive precursor to THC, the most famous cannabinoid of all. While THC is responsible for the psychoactive "high" that so many of us enjoy, THCA has shown great promise as an anti-inflammatory, neuroprotectant and anti-emetic for appetite loss and treatment of nausea. THCA is found in its highest levels in living or freshly harvested cannabis samples. For this reason some users choose to juice fresh cannabis leaves and flowers to get as much THCA as possible.