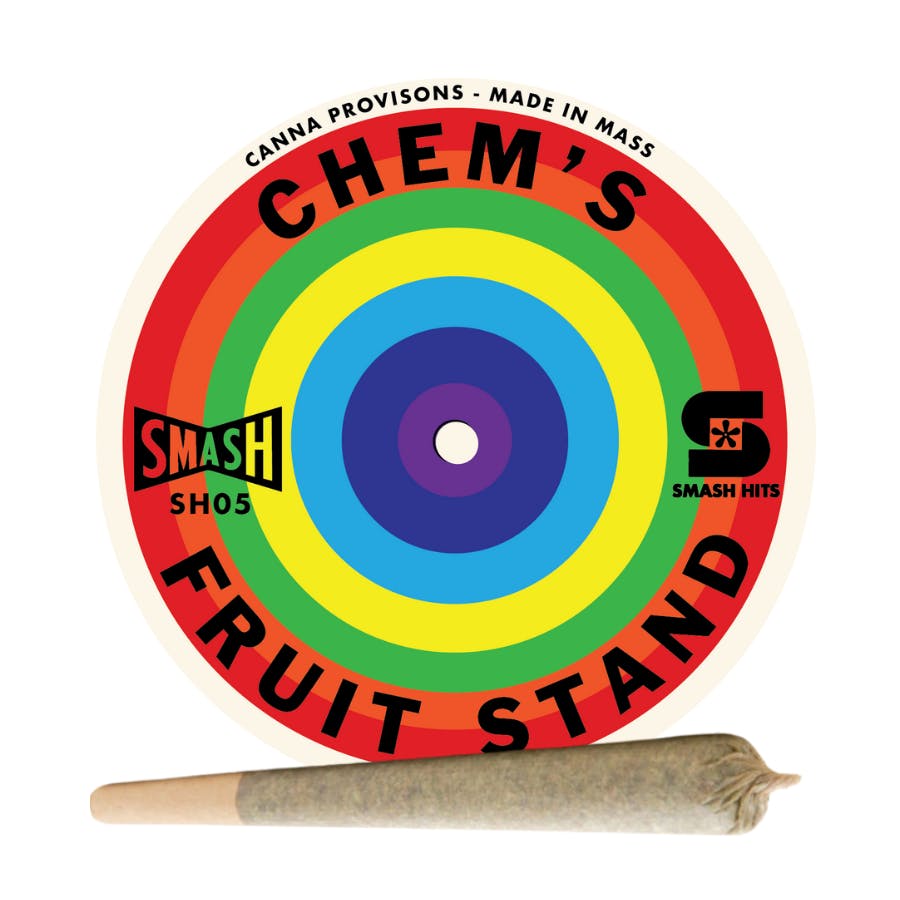 Brand: Smash Hits
Chem's Fruit Stand | 1g | Smash Hits
A High-Times Cannabis Cup winner for its beloved flavor eruption from the Grapefruit and Grape Ape lineage, this particular pheno from Chemdog is like smelling a concentrated dose of fruity sugar candies.
Lots of bright berries and sour-sweet funk to the classic indica-hybrid buds bursting with dark greens, purple, and orange fireworks. Cool and smooth on the burn, the body high meets mental sparks here for a gorgeous flower that smokes gorgeously with a side dish of time passing at novel rates of speed.
FAMILY HISTORY: Grape Ape x Grapefruit
PALATE: Tropical berries and crisp lemon-sour candy.
EFFECT: Fast onset, visual and auditory atmospheric enhancements for a trippy time-warp full-being high with sneaky cerebral sharpness.
Effects
Relaxed
Sleepy
Happy
View Product Testing Data
THCA (Δ9-tetrahydrocannabinolic acid)
19.55%
THCA (Δ9-tetrahydrocannabinolic acid)-19.55%