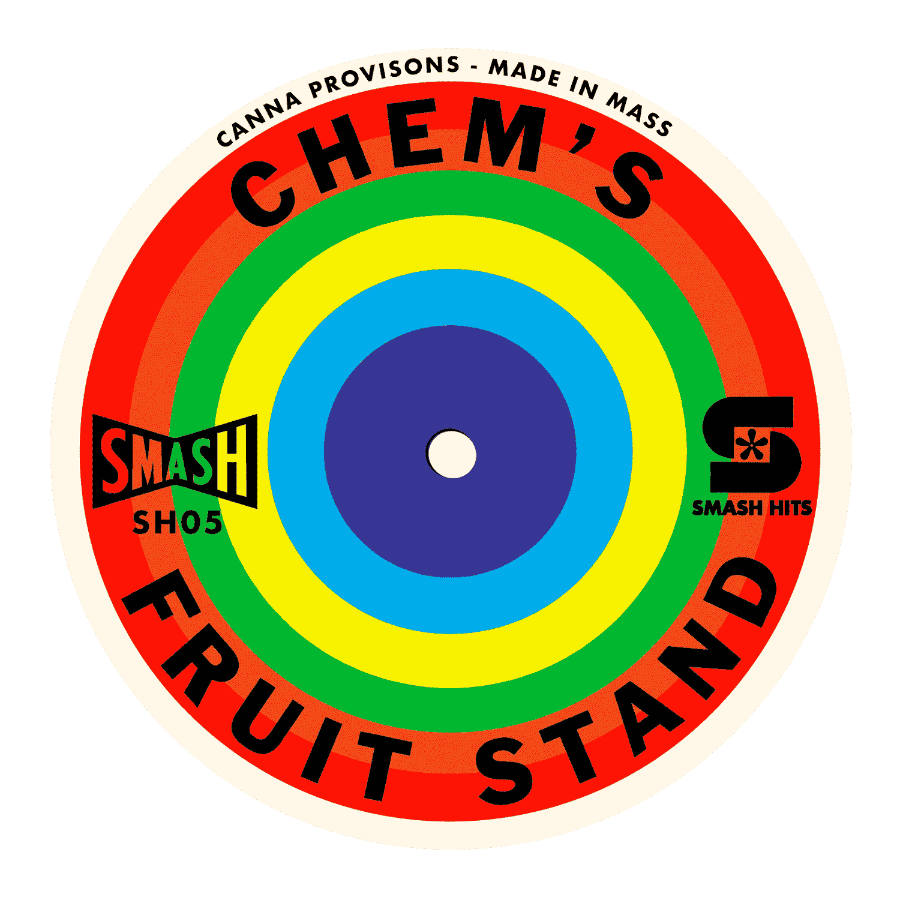 Brand: Smash Hits
Chem's Fruit Stand | 7g Smalls | Smash Hits
A High-Times Cannabis Cup winner for its beloved flavor eruption from the Grapefruit and Grape Ape lineage, this particular pheno from Chemdog is like smelling a concentrated dose of fruity sugar candies. Lots of bright berries and sour-sweet funk to the classic indica-hybrid buds bursting with dark greens, purple, and orange fireworks. Cool and smooth on the burn, the body high meets mental sparks here for a gorgeous flower that smokes gorgeously with a side dish of time passing at novel rates of speed. FAMILY HISTORY: Grape Ape x Grapefruit PALATE: Tropical berries and crisp lemon-sour candy. EFFECT: Fast onset, visual and auditory atmospheric enhancements for a trippy time-warp full-being high with sneaky cerebral sharpness.
Effects
Relaxed
Sleepy
Happy
View Product Testing Data
THCA (Δ9-tetrahydrocannabinolic acid)
20.1%
THCA (Δ9-tetrahydrocannabinolic acid)-20.1%
THCA is a cannabis compound with a laundry list of potential mental and physical health benefits. THCA is the non-psychoactive precursor to THC, the most famous cannabinoid of all. While THC is responsible for the psychoactive "high" that so many of us enjoy, THCA has shown great promise as an anti-inflammatory, neuroprotectant and anti-emetic for appetite loss and treatment of nausea. THCA is found in its highest levels in living or freshly harvested cannabis samples. For this reason some users choose to juice fresh cannabis leaves and flowers to get as much THCA as possible.