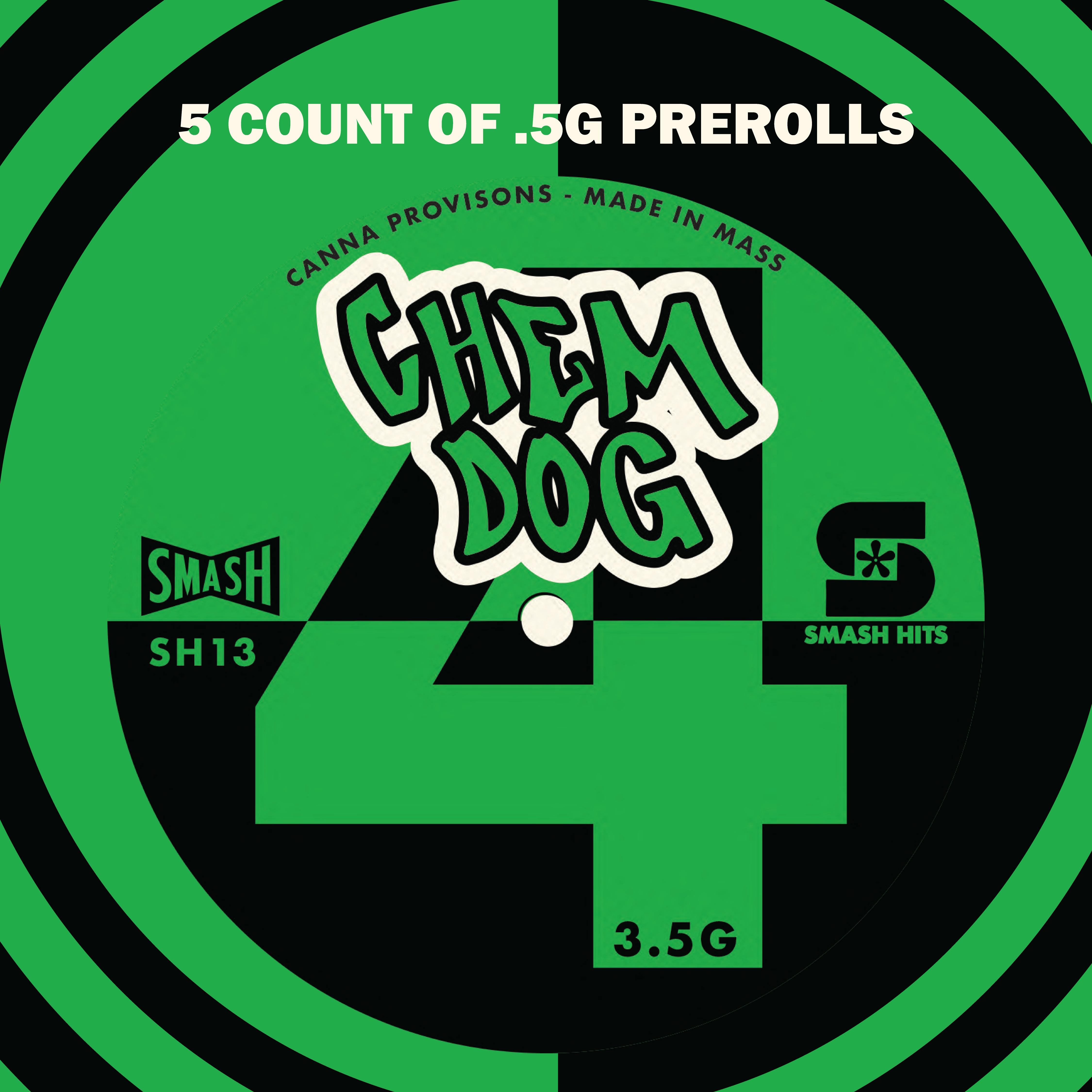 Brand: Smash Hits
Chemdog #4 | 2.5g | 5pk | Smash Hits
The 4th of original Chemdog strains
Somewhere around 2004, Chemdog was on the internet growers forums. At this point he had lost touch with legendary cultivator PBud (who famously supplied Chemdog with his first batch of incredible weed), but on the forums they reconnected. Around 2006, Chemdog sent the last four seeds of the original that launched Chemdog in 1991 to PBud and Joe B out on the West Coast, and out of those the Chem 4 was born.
A chipper and fast acting high, expect diesel, roasted herbs, and concentrated lemon cleaner with hazy petrol and fresh ground pepper.
FAMILY HISTORY: The original 13 seeds that launched Chemdog in the 1990s.
PALATE: Hazy petrol and gas, fresh ground pepper, gassy lemon cleaner and earth.
EFFECT: A hybrid of mind-body, in-your-bones deep high that finishes long and relaxed.
Effects
Calm
Happy
Relaxed
Energetic
View Product Testing Data
THC-D9 (Delta 9–tetrahydrocannabinol)
23.34%
THC-D9 (Delta 9–tetrahydrocannabinol)-23.34%
THCA (Δ9-tetrahydrocannabinolic acid)
23.34%
THCA (Δ9-tetrahydrocannabinolic acid)-23.34%