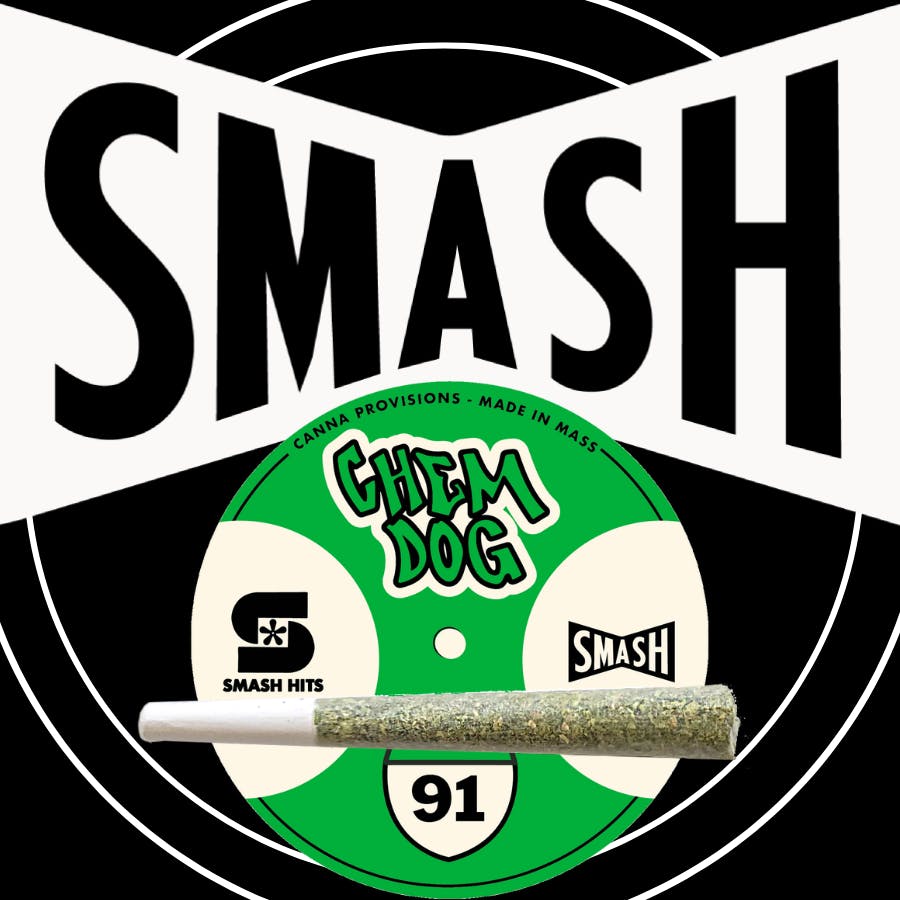 Brand: Smash Hits
Chemdog 91 | 1g | Smash Hits Platinum
The OG cut that started it all. As the tale goes, Chem met PBud and Joe Brand on the Grateful Dead lot in Deer Creek, Indiana in 1991. Chem landed an ounce of a strain called "Dogbud", and later Chem got a few more ounces after the tour when back home in Western Mass. One of those ounces had 13 magic seeds, and after popping the first four of those seeds, the three females that came from that yielded the notorious Chem 91 (just called "Chem Dog" back then) which immediately went on to be one of the most desirable strains of the day and served as the parent for many of the strain legends like OG Kush and Sour Diesel. This is flower from that ORIGINAL 30 year old cut of Chem 91! FAMILY HISTORY: Dogbud x Chemweed PALATE: Chemicals, lemony-pine, earth, and fresh skunk. EFFECT: Happy euphoric head-buzz, socializer, uplifted and balanced well-being vibes.
Effects
Happy
Uplifted
Creative
Inspired
View Product Testing Data
THCA (Δ9-tetrahydrocannabinolic acid)
32.28%
THCA (Δ9-tetrahydrocannabinolic acid)-32.28%
THCA is a cannabis compound with a laundry list of potential mental and physical health benefits. THCA is the non-psychoactive precursor to THC, the most famous cannabinoid of all. While THC is responsible for the psychoactive "high" that so many of us enjoy, THCA has shown great promise as an anti-inflammatory, neuroprotectant and anti-emetic for appetite loss and treatment of nausea. THCA is found in its highest levels in living or freshly harvested cannabis samples. For this reason some users choose to juice fresh cannabis leaves and flowers to get as much THCA as possible.