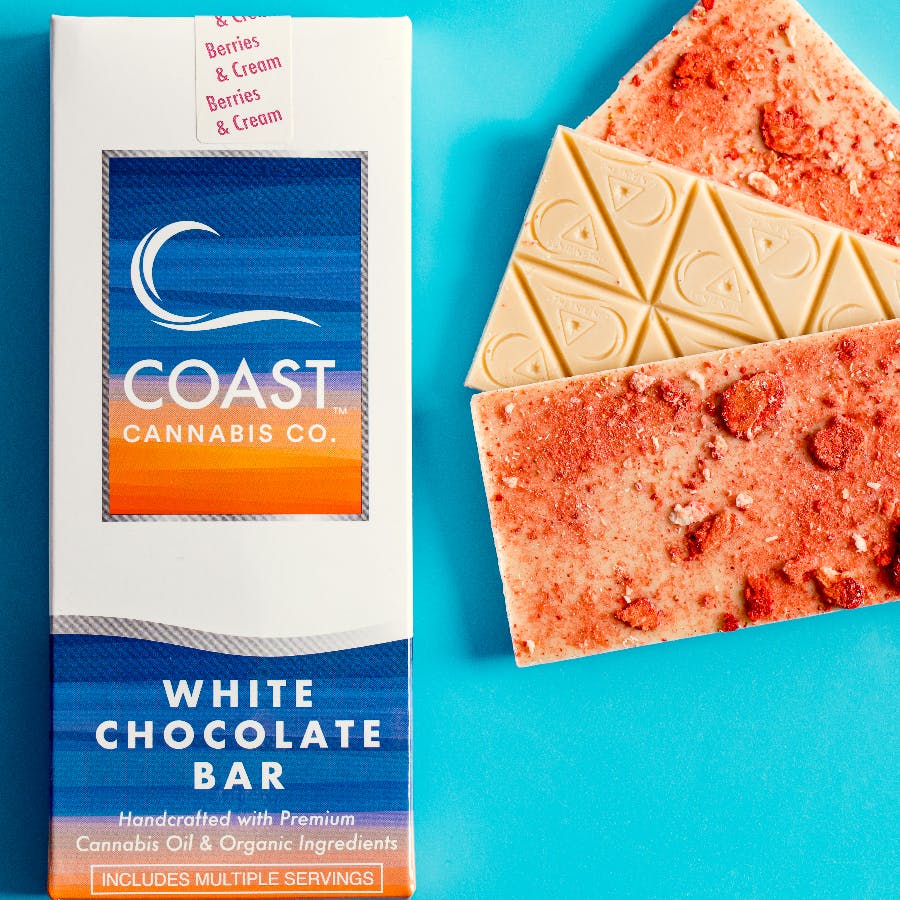 Brand: COAST Cannabis Co.
Chocolate | Berries and Cream White Chocolate Bar | 100mg | 20pk | Coast
A luxuriously creamy white chocolate mixed with chunks of strawberry, a delectable bite for any occasion. Created from Organic White Chocolate, Organic Dehydrated Strawberries, Organic Cocoa Butter & Distilled Cannabis Oil WHITE CHOCOLATE BARS Our white chocolate is made from the finest Organic raw materials from fair trade sources. With a slightly beige tone from the exclusive use of blonde cane sugar, these bars deliver intense flavors of creamy farmhouse fresh milk enhanced harmoniously with notes of bourbon and vanilla bean. Coast™ bars are made with only organic, fair trade, ethically sourced chocolate direct from South America. Our handcrafted bars deliver a consistent experience while preserving the chocolates' high-quality flavor and texture. You can really taste and feel the difference when you enjoy our chocolate.
Effects
Calm
Happy
Uplifted
Inspired
About the brand :
COAST Cannabis Co.
WE'RE DRIVEN TO INSPIRE AND EMPOWER EVERYONE TO PUT THE BEST INTO THEMSELVES SO THEY CAN GET THE BEST OUT OF THEMSELVES.