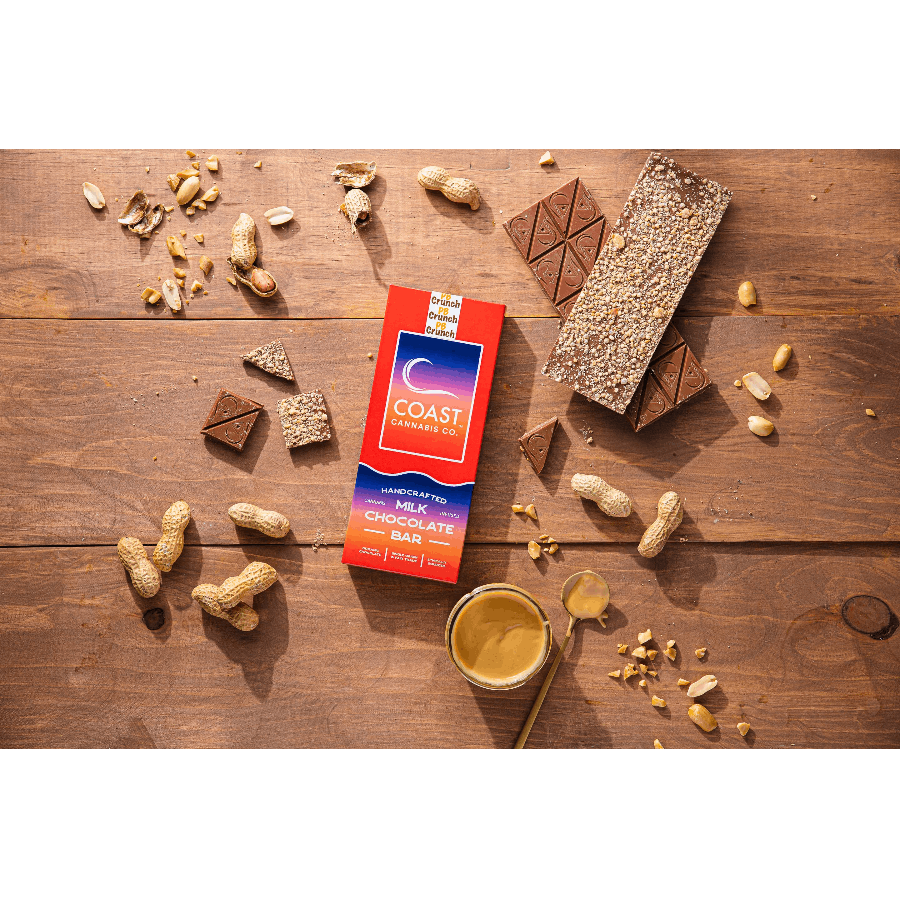 Brand: COAST Cannabis Co.
Chocolate | PB Crunch Bar | 100mg | 20pk | Coast
Introducing the perfect combination of chocolate, peanut butter and a delicious crunch. Made with our single origin organic, fair trade milk chocolate, organic puffed quinoa and all natural peanut butter powder, our Peanut Butter Crunch bar is sure to be a favorite. MILK CHOCOLATE BARS Using only the finest organic, fair-trade, single-origin source chocolate from Peru. These bars are intensely creamy and luxuriously smooth. With a strong chocolaty flavor, you are sure to love our milk chocolate collection. Coast™ bars are made with only organic, fair trade, ethically sourced chocolate direct from South America. Our handcrafted bars deliver a consistent experience while preserving the chocolates' high-quality flavor and texture. You can really taste and feel the difference when you enjoy our chocolate.
Effects
Calm
Happy
Relaxed
Energetic
About the brand :
COAST Cannabis Co.
WE'RE DRIVEN TO INSPIRE AND EMPOWER EVERYONE TO PUT THE BEST INTO THEMSELVES SO THEY CAN GET THE BEST OUT OF THEMSELVES.