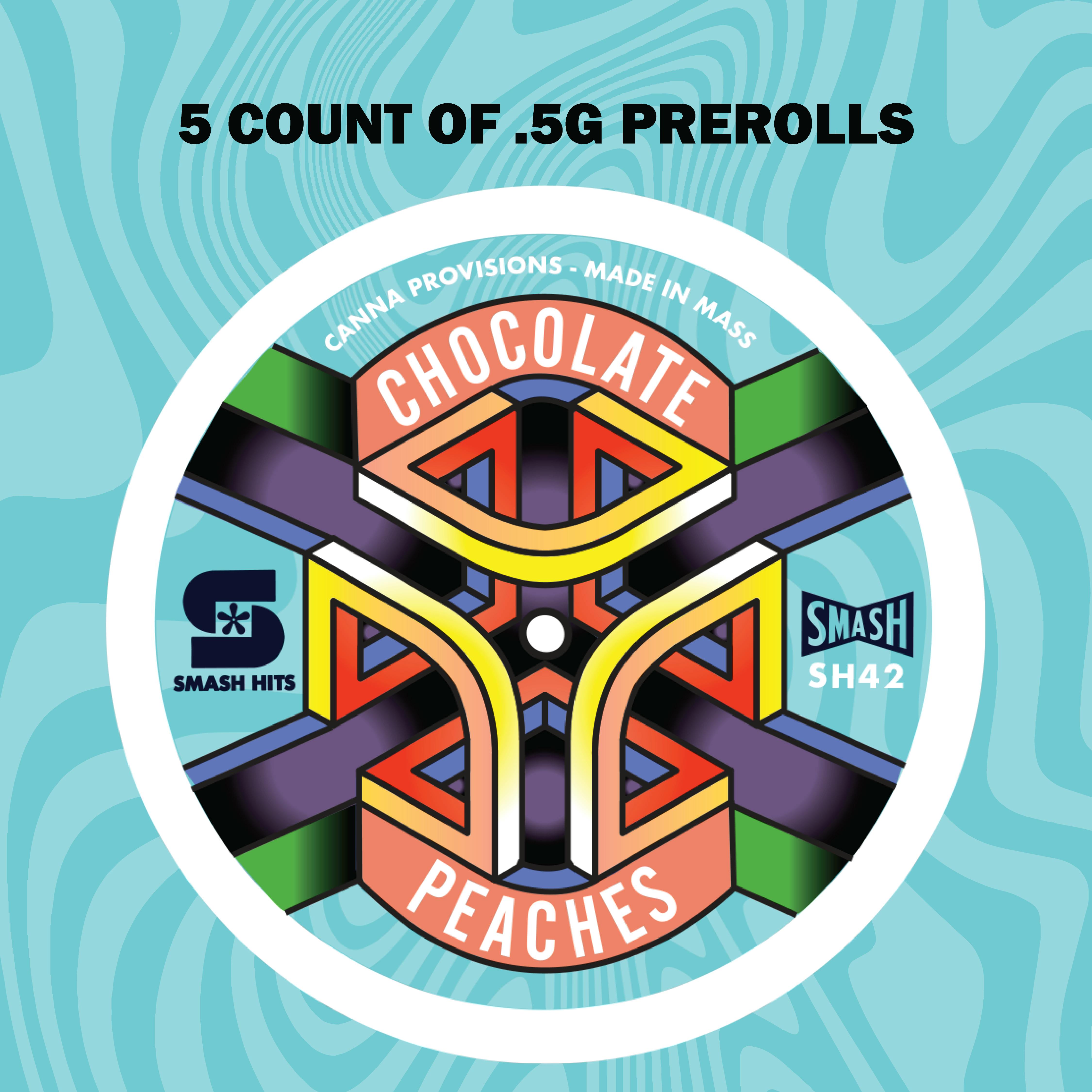 Brand: Smash Hits
Chocolate Peaches | 2.5g | 5pk | Smash Hits
Take True Chocolate, known for tasting like melted milk chocolate and bringing big indica couch lock and brain melting highs, with Peaches and Cream, a cross of a Chemdog variety, Super Silver Haze, Maui, and teardrops of the gods, and you have one standout cross from the Smash Hits library. Choco-candy flavor and aroma, expect big body pain relief and some heavy effect (ie: not for the light consumer), and get ready for giggles and overall vibe correction here. Top marks for this one.
FAMILY HISTORY: True Chocolate x Peaches n Cream
PALATE: Melted milk chocolate and candied peaches
EFFECT: Couchlock heavy and brain melting highs that are offset by deep body relief and wild onset giggles. Note: this one is for heavy consumers.
Effects
Relaxed
Sleepy
Happy
View Product Testing Data
THCA (Δ9-tetrahydrocannabinolic acid)
25.7%
THCA (Δ9-tetrahydrocannabinolic acid)-25.7%
"TAC" - Total Active Cannabinoids
25%
"TAC" - Total Active Cannabinoids-25%