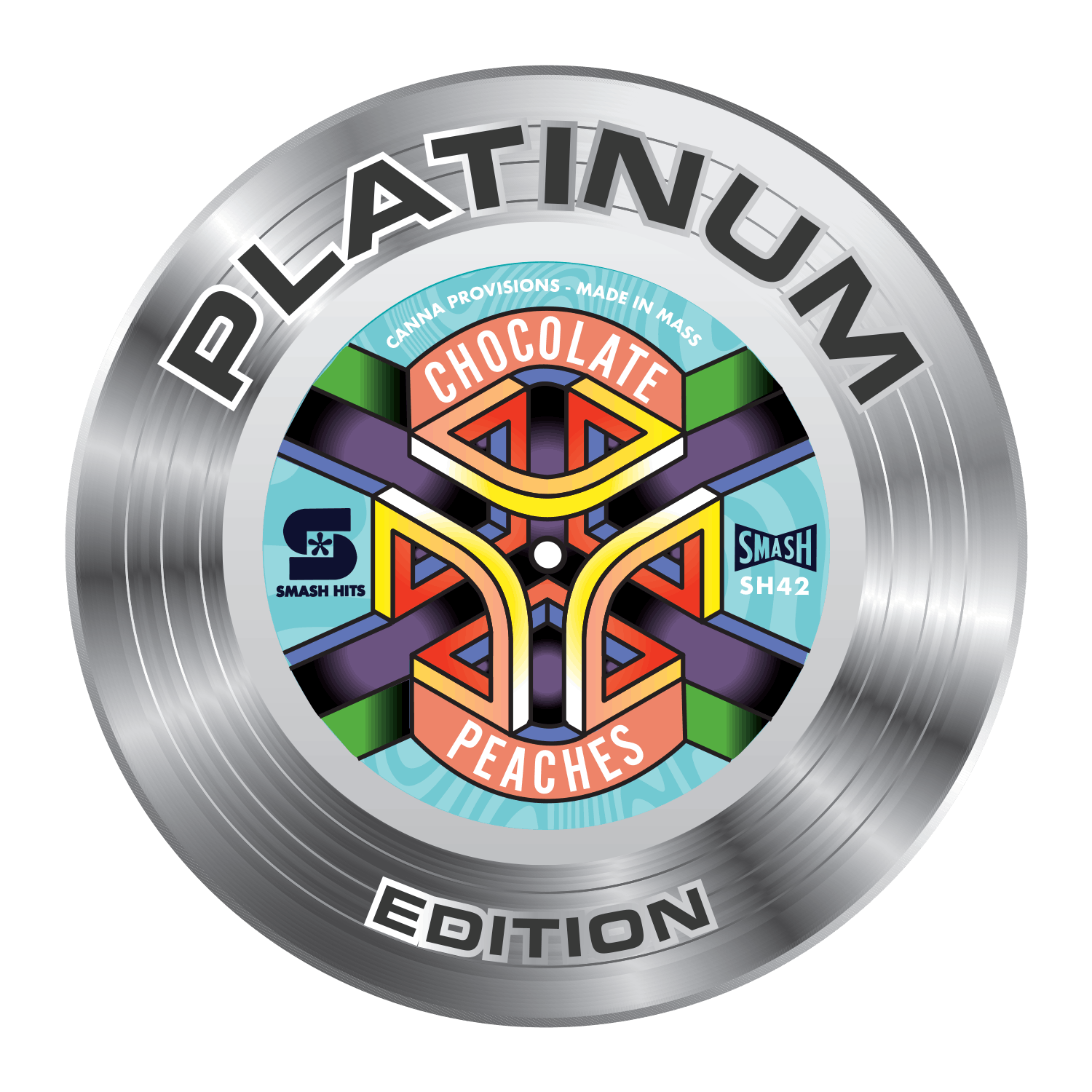 Brand: Smash Hits
Chocolate Peaches | Smash Hits Platinum
Take True Chocolate, known for tasting like melted milk chocolate and bringing big indica couch lock and brain melting highs, with Peaches and Cream, a cross of a Chemdog variety, Super Silver Haze, Maui, and teardrops of the gods, and you have one standout cross from the Smash Hits library. Choco-candy flavor and aroma, expect big body pain relief and some heavy effect (ie: not for the light consumer), and get ready for giggles and overall vibe correction here. Top marks for this one. FAMILY HISTORY: True Chocolate x Peaches n Cream PALATE: Melted milk chocolate and candied peaches EFFECT: Couchlock heavy and brain melting highs that are offset by deep body relief and wild onset giggles. Note: this one is for heavy consumers.
Effects
Relaxed
Sleepy
Happy
Calm
View Product Testing Data
THCA (Δ9-tetrahydrocannabinolic acid)
25.77%
THCA (Δ9-tetrahydrocannabinolic acid)-25.77%
THCA is a cannabis compound with a laundry list of potential mental and physical health benefits. THCA is the non-psychoactive precursor to THC, the most famous cannabinoid of all. While THC is responsible for the psychoactive "high" that so many of us enjoy, THCA has shown great promise as an anti-inflammatory, neuroprotectant and anti-emetic for appetite loss and treatment of nausea. THCA is found in its highest levels in living or freshly harvested cannabis samples. For this reason some users choose to juice fresh cannabis leaves and flowers to get as much THCA as possible.