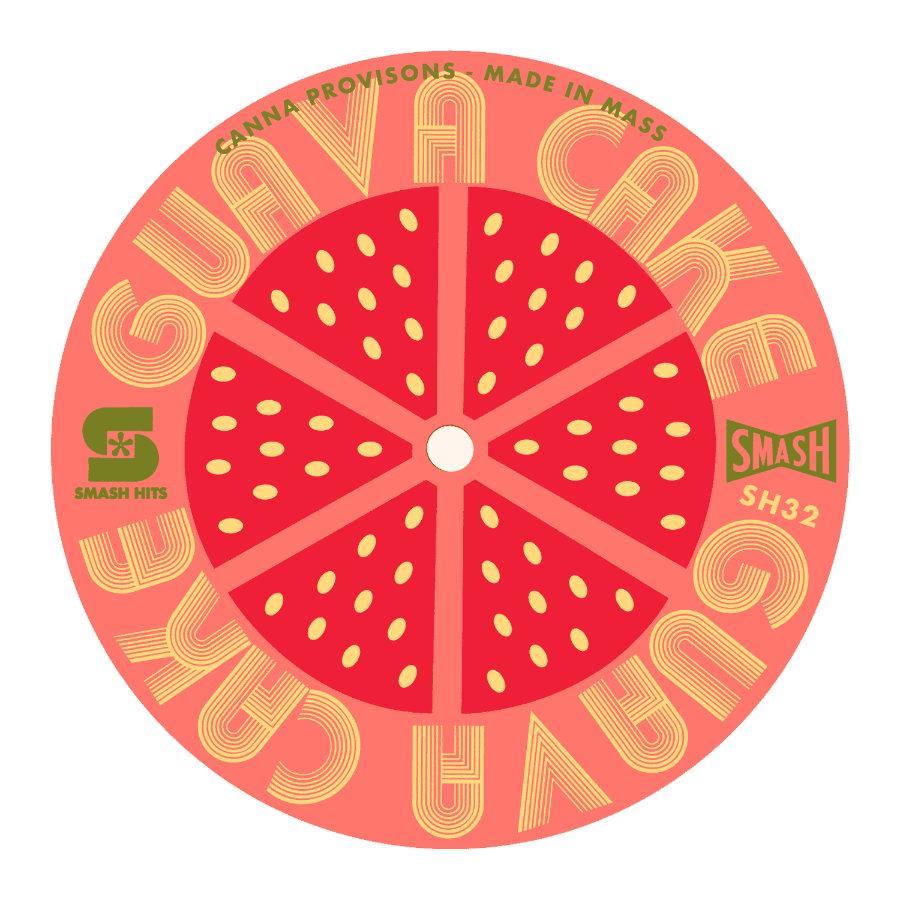 Brand: Smash Hits
Cooking Shake | Guava Cake | 14g | Smash Hits
Cake is awesome. So is more cake. So when you have a strain that crosses Wedding Cake with itself (Wedding Cake S1), you have a superior hybrid strain that drops a load of giggles and high mood elevation into your mind, body, and soul after consumption. Lots of happy big thoughts up front, and then the whole effect shifts into body fuzz and couchlock relaxation. Excellent evening to nighttime strain. Or anytime you want something awesome. FAMILY HISTORY: Wedding Cake x Wedding Cake S1 PALATE: Earth and herbs covering tropical berries, guava and mango, and sweet sugarfruit. EFFECT: Giggles and super happy fun time before super happy chill time and relaxation in the deep end of the stoned pool.
Effects
Relaxed
Sleepy
Happy
View Product Testing Data
THCA (Δ9-tetrahydrocannabinolic acid)
11.83%
THCA (Δ9-tetrahydrocannabinolic acid)-11.83%
THCA is a cannabis compound with a laundry list of potential mental and physical health benefits. THCA is the non-psychoactive precursor to THC, the most famous cannabinoid of all. While THC is responsible for the psychoactive "high" that so many of us enjoy, THCA has shown great promise as an anti-inflammatory, neuroprotectant and anti-emetic for appetite loss and treatment of nausea. THCA is found in its highest levels in living or freshly harvested cannabis samples. For this reason some users choose to juice fresh cannabis leaves and flowers to get as much THCA as possible.