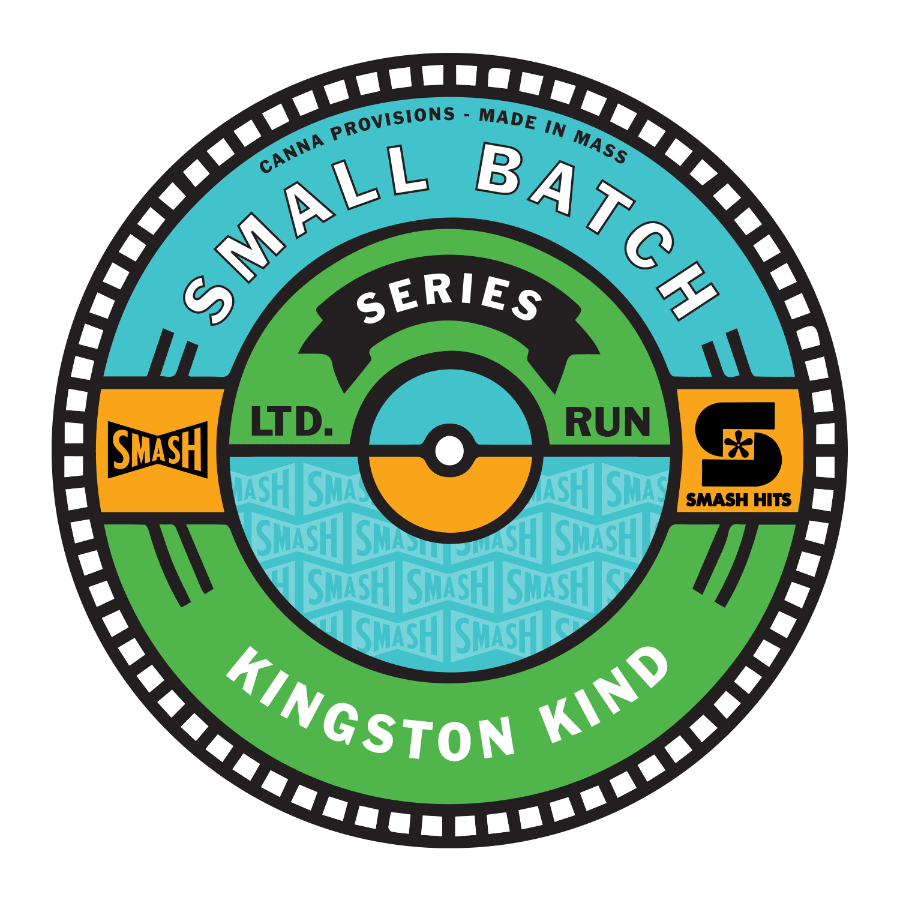 Brand: Smash Hits
Cooking Shake | Kingston Kind 1:1 | 14g | Smash Hits
High CBD
THC:9.07%
CBD:11.7%
HAND-TRIMMED FLOWER: Hand-trimmed well constructed flowers popping with orange hairs and clusters of white and dark seagrass-green shaped like mini pine cones. FUNCTION: 1:1 CBD/THC Hybrid - BALANCED/MIND + BODY/STIMULATED FAMILY: Mysterious landrace 1:1 with origins in Kinston, Jamaica FLAVOR: Earth and abundant sharp citrus peel, papaya dusted with dark soil, and lemon.
Effects
Happy
Energetic
Clear Mind
Inspired
View Product Testing Data
Beta Caryophyllene
0%
Beta Caryophyllene
0%
Beta-caryophyllene is known for it's wide variety of potential health benefits both physically & mentally. This terpene has a unique ability to bind to the CB2 receptors; CB2 receptors are targeted when treating pain & inflammation with cannabis. Beta-caryophyllene is also approved for use in food by the FDA & is commonly found in black pepper, cinnamon, & basil.
Aromas
Sharp
Spice
Sweet
Wood
Potential Health Benefits
Anti-inflammatory
Gastrointestinal
Cancer Fighting
Anti-depression
Anti-anxiety
Pain Relief
Brain Function
Anti-diabetic
Beta Myrcene
0%
Beta Myrcene
0%
beta-Myrcene a.k.a. Myrcene is one of the most common terpenes found in cannabis. Myrcene is known to increase the effects of the psychoactive properties of THC and enhance the health benefits found in CBD. Commonly found in parsley, mangoes & hops, Myrcene is a good option for those looking to add a little relaxation to their overall experience.
Aromas
Earthy
Musk
Cloves
Potential Health Benefits
Anti-inflammatory
Cancer Fighting
Pain Relief
Humulene
0%
Humulene
0%
Commonly found in ginseng, ginger, & hops, Humulene is known to lend its robust characteristics to the different scents of cannabis. This terpene has been used in holistic practices for hundreds of years due to its strong anti-inflammatory properties. Humulene has also been reported to act as an appetite suppressant.
Aromas
Herbal
Spice
Woody
Earthy
Potential Health Benefits
Anti-inflammatory
Cancer Fighting
Appetite Suppressant