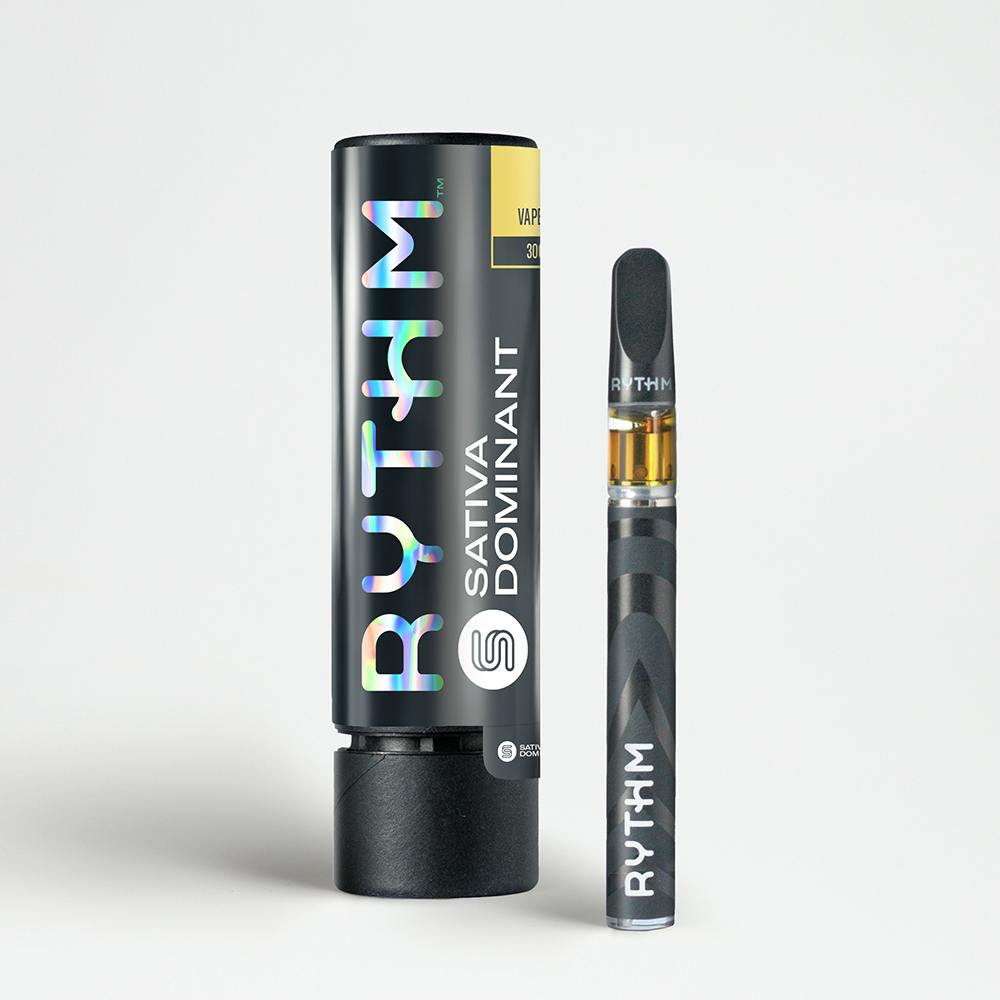 Brand: Rythm
Disposable | Banana Sundae | .3g | Rythm
Banana Sundae by SYNERGY is a sativa dominant hybrid strain created through a cross of the delicious Banana OG X Sundae Driver strains. The perfect dessert strain, Banana Sundae brings on a delicious flavor with an eye-opening high that will get you up and moving before you know it. Delicious taste.
Cannabis without compromises.
Just as nature intended.
RYTHM premium vape pens, vape cartridges, and PAX pods use only high quality, full spectrum CO2 oil and 100% strain specific terpenes, for your true to plant experience.
Our 100% cannabis vape products are made with the highest quality and purity standards, never contain additives, and are verified by state-approved testing laboratories.
Convenient ready-to-use RYTHM CCELL vape pens offer a flavorful, full spectrum experience on the go
Don't forget to wrap your vape pen with your Strain Sticker – found on outer packaging!
Available in 300mg
Effects
Energetic
Happy
Creative
Focused
Inspired
View Product Testing Data
THC-D9 (Delta 9–tetrahydrocannabinol)
77.34%
THC-D9 (Delta 9–tetrahydrocannabinol)-77.34%
THCA (Δ9-tetrahydrocannabinolic acid)
77.34%
THCA (Δ9-tetrahydrocannabinolic acid)-77.34%
About the brand :
Rythm
RYTHM is a national cannabis brand with a singular promise: to provide consistent, authentic experiences that empower consumers to live their best lives. Rythm's streamlined product suite and intuitive effect scale simplify the cluttered and confusing universe of cannabis products, while their tireless commitment to innovation in technology and horticulture ensures quality and reliability.