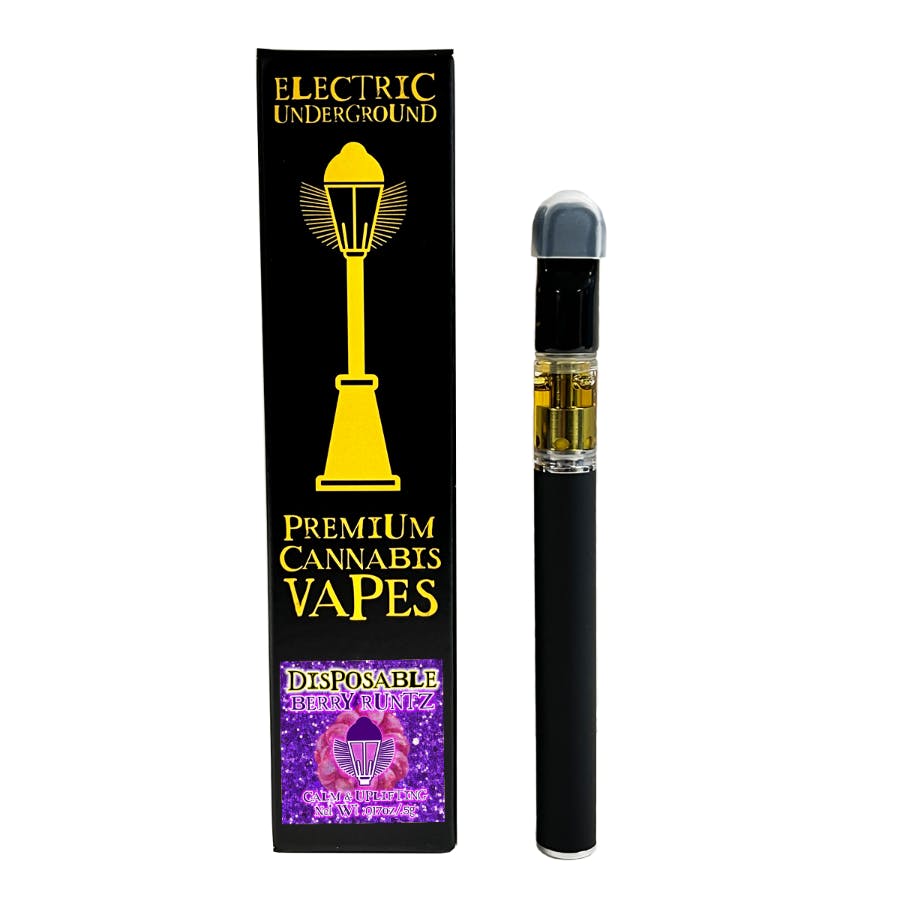 Brand: Electric Underground
Disposable | Berry Runtz | .5g | Electric Underground
THC:82.35%
As a cross between strains like Zkittlez and Gelato, it's no surprise that Berry Runtz has a sweet, candy-like flavor and aroma. It's reminiscent of candy and berries with subtle creamy notes. For such a new strain, the candy-like experience is surprisingly nostalgic.
View Product Testing Data
THCA (Δ9-tetrahydrocannabinolic acid)
82.35%
THCA (Δ9-tetrahydrocannabinolic acid)-82.35%
THCA is a cannabis compound with a laundry list of potential mental and physical health benefits. THCA is the non-psychoactive precursor to THC, the most famous cannabinoid of all. While THC is responsible for the psychoactive "high" that so many of us enjoy, THCA has shown great promise as an anti-inflammatory, neuroprotectant and anti-emetic for appetite loss and treatment of nausea. THCA is found in its highest levels in living or freshly harvested cannabis samples. For this reason some users choose to juice fresh cannabis leaves and flowers to get as much THCA as possible.
About the brand :
Electric Underground
Electric Underground was inspired by Thomas Edison, who in 1883 opened the world's first three-wire underground electrical system, which would go on to power several city landmarks throughout Brockton Powered by In Good Health.