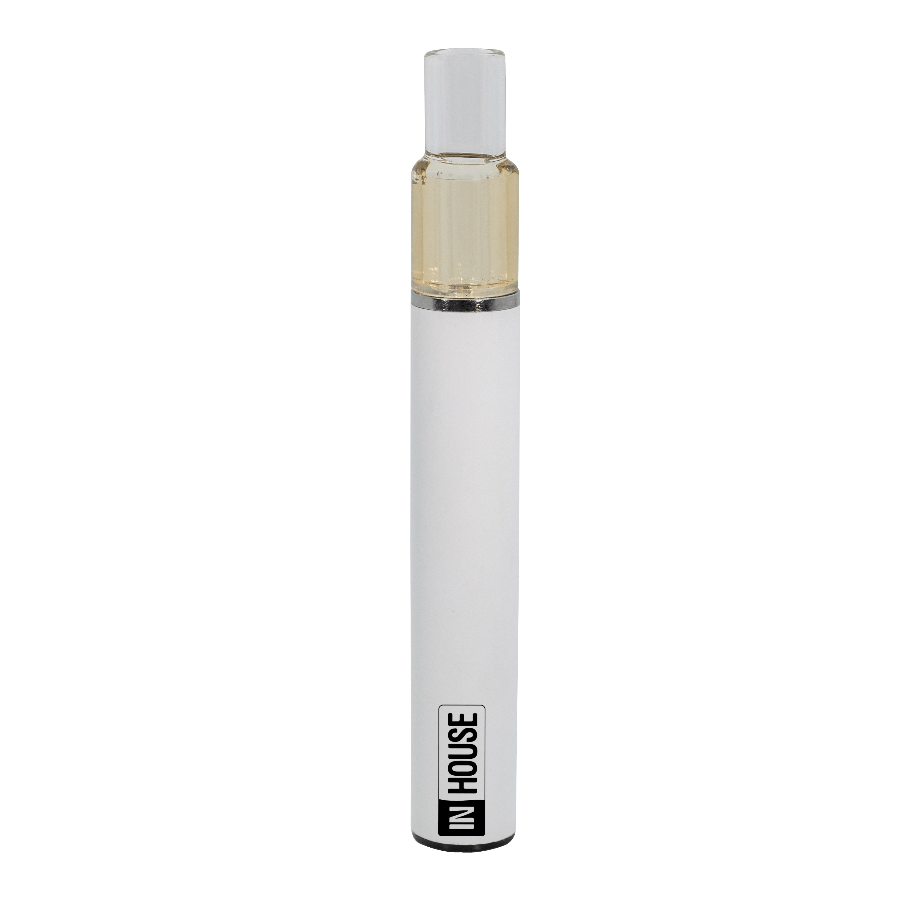 Brand: In House
Disposable | Citrus Cooler | .5g | In House
Citrus Cooler is a sativa-dominant strain that's said to be a cross between Blue Dream and OG Kush. The sativa in Citrus Cooler lends an upbeat cerebral kick to help you stay focused and productive throughout the day, while the OG boosts the senses with buzzing euphoria. With notes of sharp lemon and sweet wildflowers, Citrus Cooler takes after both parents in its fragrance. Quality vape pens at a sharp price. A new & improved vaping experience has arrived. IN-HOUSE is a disposable & rechargeable vape pen infused with cannabis - derived terpenes for the ultimate flavor experience. Our Hardware is made without metal in the automizer or cartridge, resulting in a pristine, pure & natural smoke every time. Disposable vaporizers contain concentrated cannabis oil that is heated by an attached battery and inhaled. These products come charged and ready to go, and are not designed to be reused or refilled. These products are often very potent and are designed to be consumed in 2-3 second puffs.
Effects
Energetic
Happy
Creative
Focused
Inspired
View Product Testing Data
THCA (Δ9-tetrahydrocannabinolic acid)
83.34%
THCA (Δ9-tetrahydrocannabinolic acid)-83.34%
THCA is a cannabis compound with a laundry list of potential mental and physical health benefits. THCA is the non-psychoactive precursor to THC, the most famous cannabinoid of all. While THC is responsible for the psychoactive "high" that so many of us enjoy, THCA has shown great promise as an anti-inflammatory, neuroprotectant and anti-emetic for appetite loss and treatment of nausea. THCA is found in its highest levels in living or freshly harvested cannabis samples. For this reason some users choose to juice fresh cannabis leaves and flowers to get as much THCA as possible.