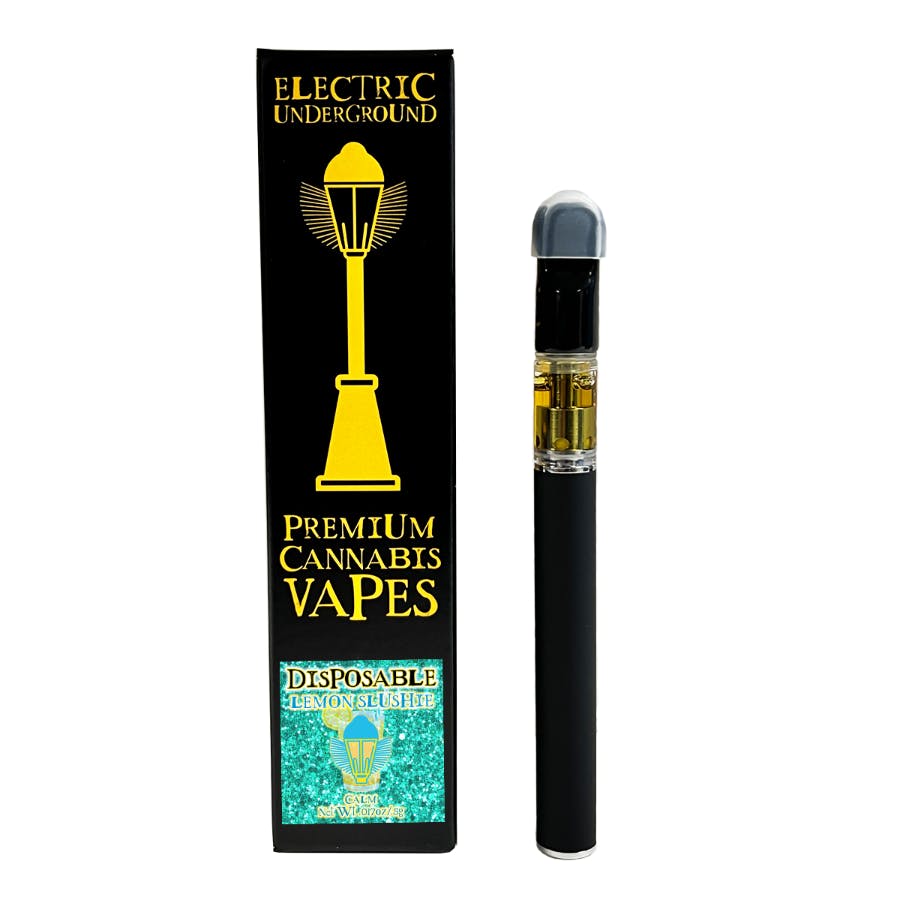 Brand: Electric Underground
Disposable | Lemon Slushie | .5g | Electric Underground
Lemon OG x Grape Pie BX This sativa-dominant hybrid offers relaxation, stress and pain relief. This vibrant vape can generate energizing, talkative, and creativity-boosting effects yet with an enveloping, full-bodied sensation that brings out the Indica side of the hybrid nature of this strain. This strain can also help deal with minor physical discomforts, increase appetite, and effectively combat stress. Dominant terpenes include terpinolene, beta caryophyllene, and myrcene.
Effects
Calm
Happy
Relaxed
Energetic
About the brand :
Electric Underground
Electric Underground was inspired by Thomas Edison, who in 1883 opened the world's first three-wire underground electrical system, which would go on to power several city landmarks throughout Brockton Powered by In Good Health.