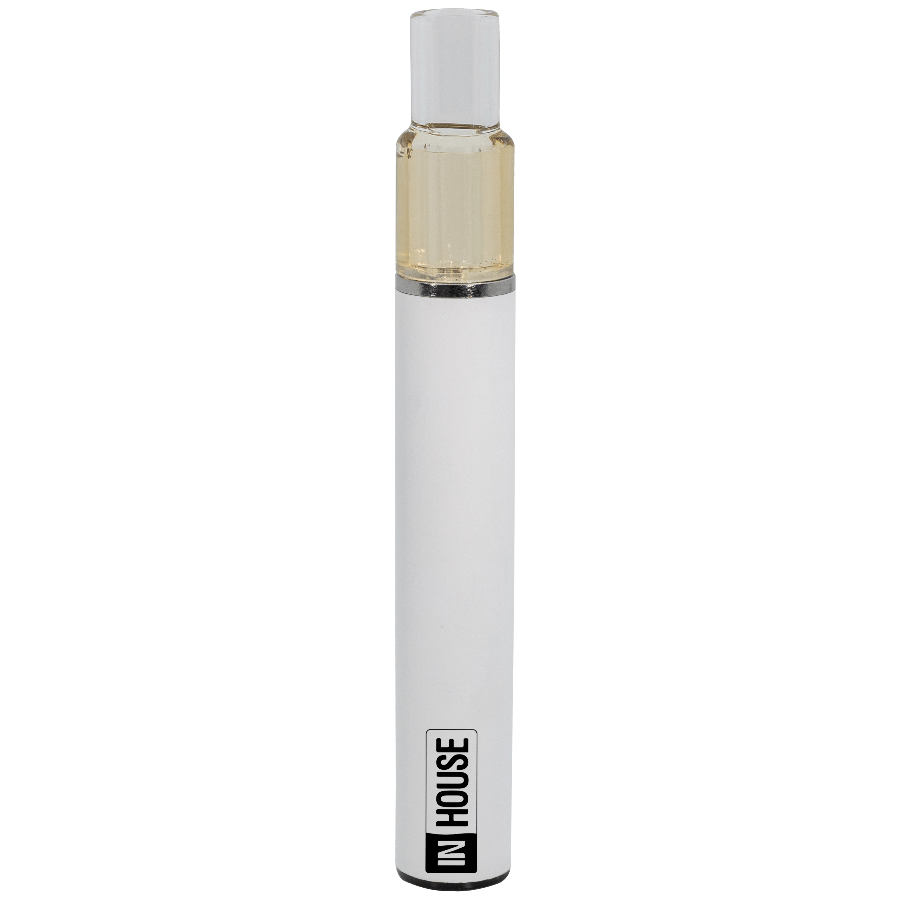 Brand: In House
Disposable | Superglue | .5g | In House
Indica
THC:84.67%
CBD:0.53%
Superglue, also known as "Tacky Glue," is an indica-leaning hybrid strain that produces a functional and relaxing high to the mind and body. Smelling of pine and a sweet caramel aroma, this strain is bred by Seedism Seeds. Superglue is made by crossing Afghani and Northern Light. Those who enjoy Superglue say it relaxes you while still leaving you functional and energetic enough for social activities or even a productive afternoon.
Quality vape pens at a sharp price. A new & improved vaping experience has arrived. IN-HOUSE is a disposable & rechargeable vape pen infused with cannabis - derived terpenes for the ultimate flavor experience. Our Hardware is made without metal in the automizer or cartridge, resulting in a pristine, pure & natural smoke every time.
Disposable vaporizers contain concentrated cannabis oil that is heated by an attached battery and inhaled. These products come charged and ready to go, and are not designed to be reused or refilled. These products are often very potent and are designed to be consumed in 2-3 second puffs.
Effects
Relaxed
Sleepy
Happy
View Product Testing Data
THC-D9 (Delta 9–tetrahydrocannabinol)
84.49%
THC-D9 (Delta 9–tetrahydrocannabinol)-84.49%
THCA (Δ9-tetrahydrocannabinolic acid)
84.67%
THCA (Δ9-tetrahydrocannabinolic acid)-84.67%