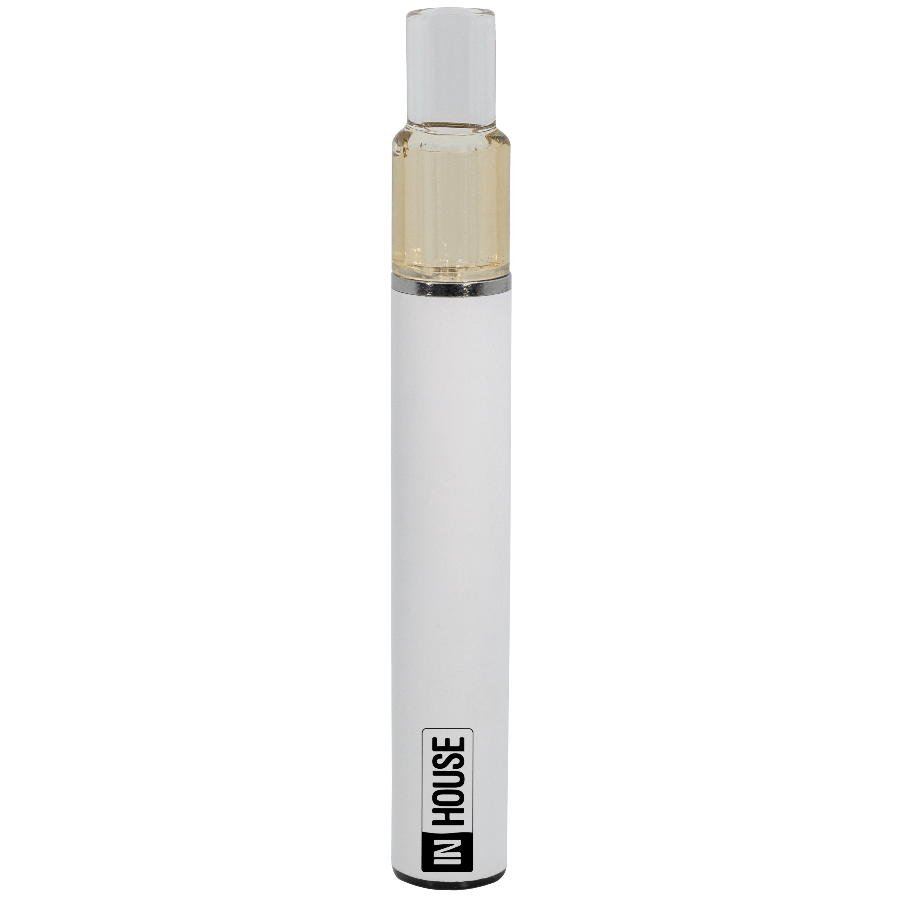 Brand: In House
Disposable | Tahoe OG | .5g | In House
Indica
THC:75.09%
CBD:2.24%
Tahoe OG, also known as "Tahoe OG Kush," is the perfect rainy day marijuana strain. Strong and fast-acting, you may not want to use this strain when you're planning to leave the house. Great for those suffering from insomnia, pain, or lack of appetite, Tahoe OG has made a name for itself among other indicas. A top nighttime strain, it provides an extremely lazy, heavy body sensation. Due to superb breeding, Tahoe OG embodies all of the typical indica effects with an added euphoric, sativa-like kick. This strain features an earthy, lemon taste, and is a phenotype of OG Kush. Maturing at around 10 weeks, Tahoe OG is a must-try for those looking for a great night's sleep.
Quality vape pens at a sharp price. A new & improved vaping experience has arrived. IN-HOUSE is a disposable & rechargeable vape pen infused with cannabis - derived terpenes for the ultimate flavor experience. Our Hardware is made without metal in the automizer or cartridge, resulting in a pristine, pure & natural smoke every time.
Disposable vaporizers contain concentrated cannabis oil that is heated by an attached battery and inhaled. These products come charged and ready to go, and are not designed to be reused or refilled. These products are often very potent and are designed to be consumed in 2-3 second puffs.
Effects
Relaxed
Sleepy
Happy
View Product Testing Data
THC-D9 (Delta 9–tetrahydrocannabinol)
75.09%
THC-D9 (Delta 9–tetrahydrocannabinol)-75.09%
THCA (Δ9-tetrahydrocannabinolic acid)
75.09%
THCA (Δ9-tetrahydrocannabinolic acid)-75.09%