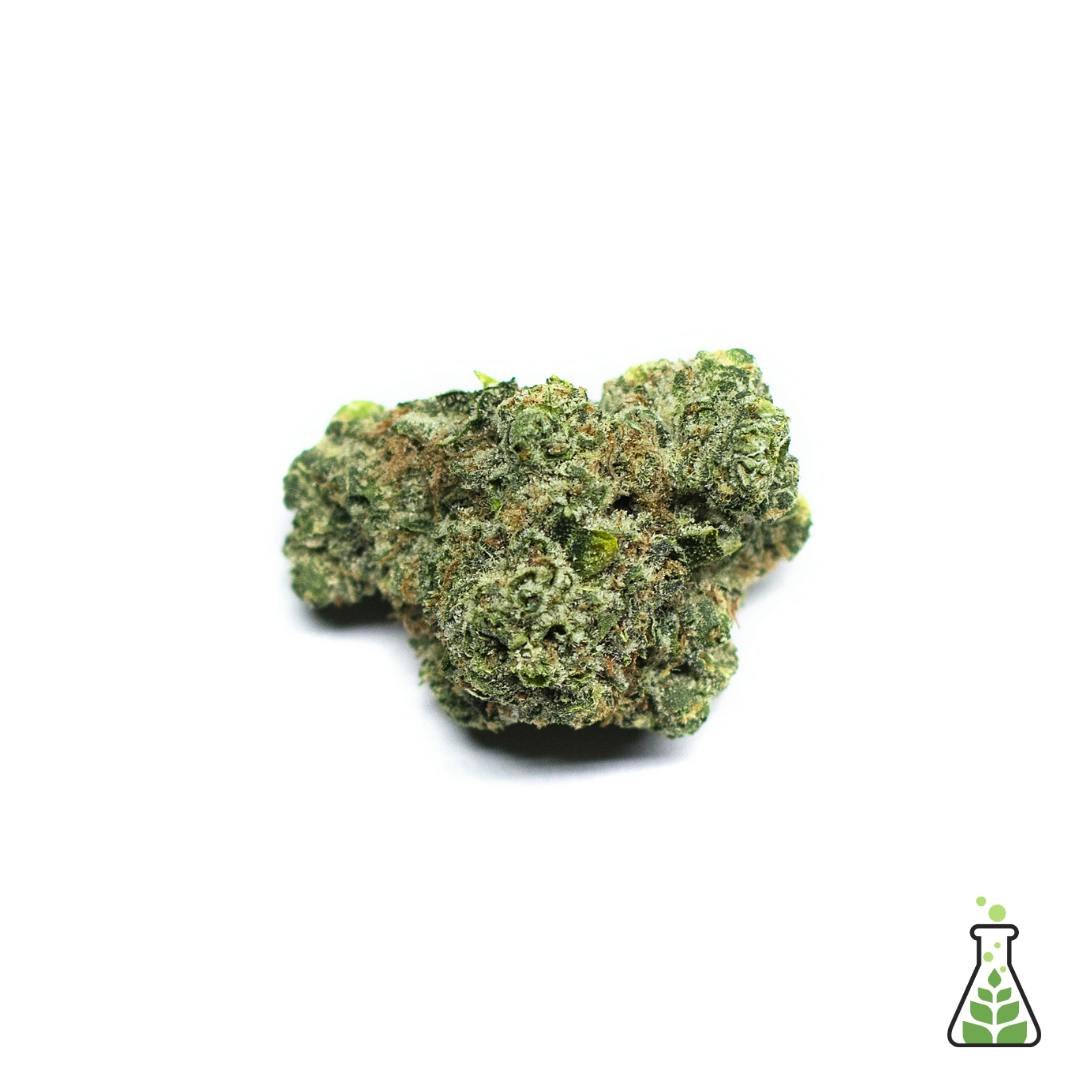 Brand: Sanctuary Medicinals
Don Mega | Sanctuary
Lineage: GMO x Black Banana
.
Strain Type: Indica-Dominant Hybrid
.
Smell/Taste/Aroma: Earthy, Pungent, Musk
.
This indica-dominant blend combines the legendary GMO with Black Banana for a punchy, upbeat, euphoric high with smells of unripe bananas and freshly minced garlic. The buds are covered in a glistening, greasy resin that covers everything it touches.
.
Sanctuary provides the finest grade cannabis. Our products are organically produced and laboratory tested for safety, potency, and consistency and are distributed exclusively throughout our locations in New Hampshire and Massachusetts.
Effects
Relaxed
Sleepy
Happy
View Product Testing Data
CBDA (Cannabidiolic acid)
0.1%
CBDA (Cannabidiolic acid)-0.1%
THC-D9 (Delta 9–tetrahydrocannabinol)
1.3%
THC-D9 (Delta 9–tetrahydrocannabinol)-1.3%
THCA (Δ9-tetrahydrocannabinolic acid)
29.9%
THCA (Δ9-tetrahydrocannabinolic acid)-29.9%