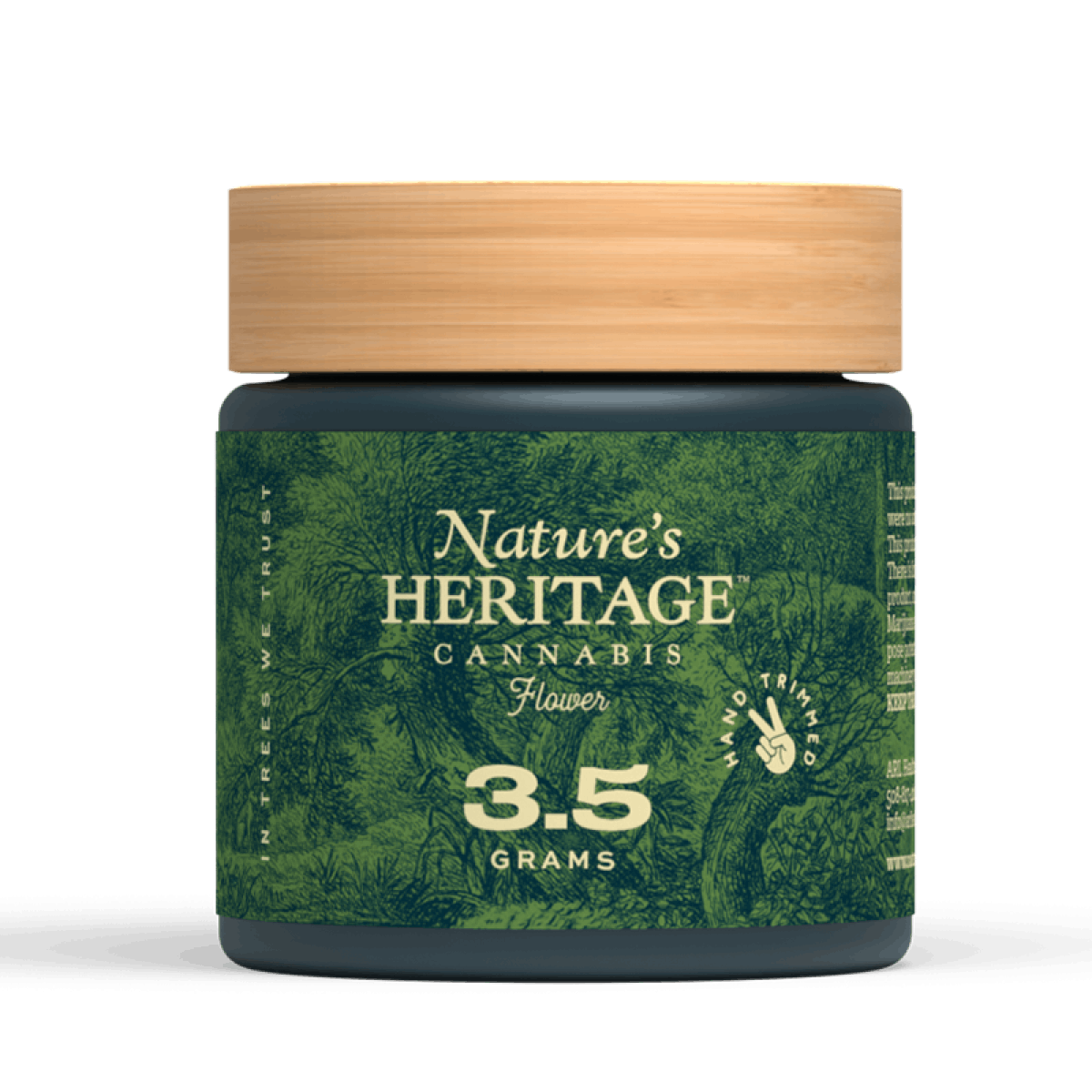 Brand: Nature's Heritage
Dosi Woah | Nature's Heritage
Dosi Woah is an evenly balanced hybrid strain (50% indica/50% sativa) created through a potent cross of the classic Do-Si-Dos X RBX4 strains. Love a great hybrid high and looking for a fantastic flavor? Dosi WOAH might just be the bud you've been endlessly searching for. This potent bud packs a full-bodied high that is both physical and mental in nature, although it does tend to settle more so in the body towards the end. You'll feel a light lift at the onset that creeps into a heady effect, working its way through your mind slowly and leaving you feeling unfocused and pretty happy about it. As your cerebral state settles, your body will begin to follow suit, losing itself to a tingly effect that causes a pretty hefty dose of couch lock and physical sedation without making you too sleepy. This bud has a super earthy spicy nutty flavor with a sour gassy exhale. The aroma is of pungent gas and earthy pine with a hint of sour as the nugs are burned. Dosi WOAH buds have bright green super dense heart-shaped nugs with thin orange hairs and frosty thick bright white crystal trichomes.
Effects
Calm
Happy
Relaxed
Energetic
View Product Testing Data
THC-D9 (Delta 9–tetrahydrocannabinol)
27.91%
THC-D9 (Delta 9–tetrahydrocannabinol)-27.91%
THCA (Δ9-tetrahydrocannabinolic acid)
27.91%
THCA (Δ9-tetrahydrocannabinolic acid)-27.91%
About the brand :
Nature's Heritage
Mother Nature gave us cannabis, the most important plant on earth…and we give you the truest way to enjoy it. Nature's Heritage premium-quality cannabis products feature genetically-pure, validated strains, grown indoors and held to the highest standards. They prioritize the plant's integrity at every turn, fine tuning their methods for the optimization and preservation of cannabinoids, terpenes, flavonoids, and other compounds that contribute to a cannabis plant's full potential.