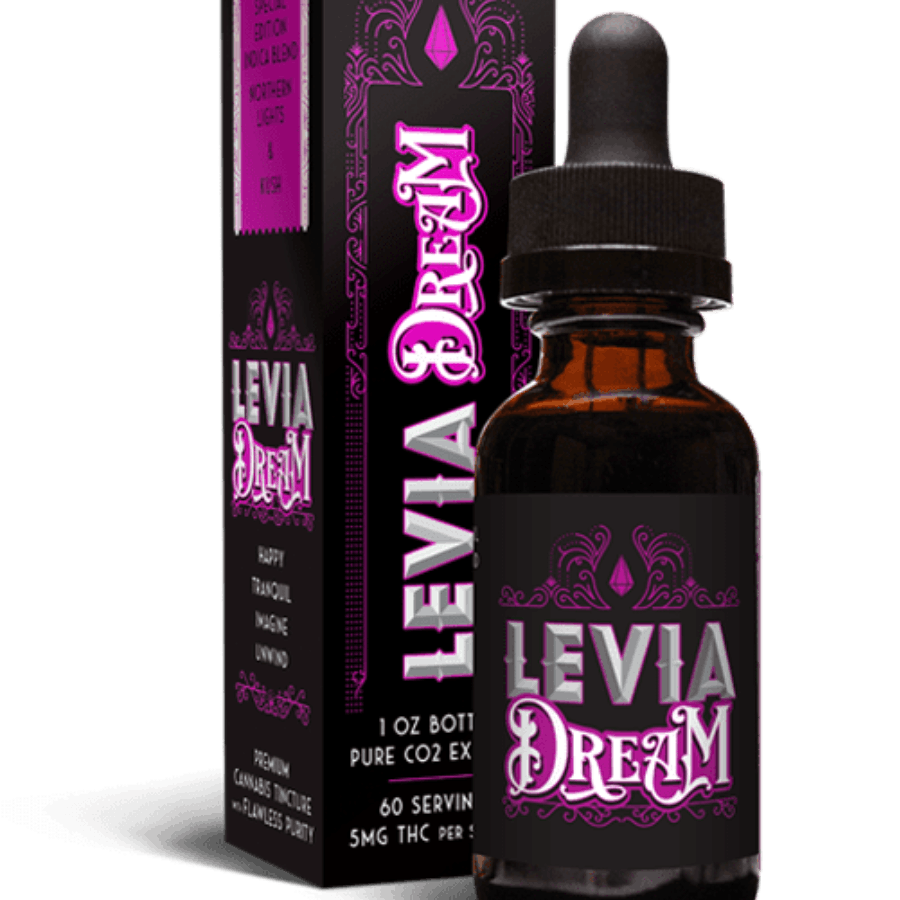 Brand: LEVIA
Dream Tincture | 1oz | Levia
LEVIA & Chill with LEVIA Dream Indica blend for that peaceful, easy feeling.
LEVIA Dream ia a water soluble tincture that is great for: Relaxing on the couch, Nighttime rituals, Massage and spa days, Taking the edge off anytime.
All LEVIA products provide a fast & predictable onset, consistent experience, and no hangover.
We craft with the finest locally sourced buds and simple all-natural ingredients
Effects
Relaxed
Sleepy
Happy
View Product Testing Data
THC-D9 (Delta 9–tetrahydrocannabinol)
303
THC-D9 (Delta 9–tetrahydrocannabinol)-303
About the brand :
LEVIA
Rooted in simple, all-natural ingredients, LEVIA will elevate your experience with a fast & predictable onset of effects. After years of research, they unlocked the secret to crisp & refreshing cannabis-infused drinks. And ever since, the days are lively, the nights are chill, and spirits are buoyed for friends and family alike. LEVIA is excited to share all of our Elevated Experiences with you.