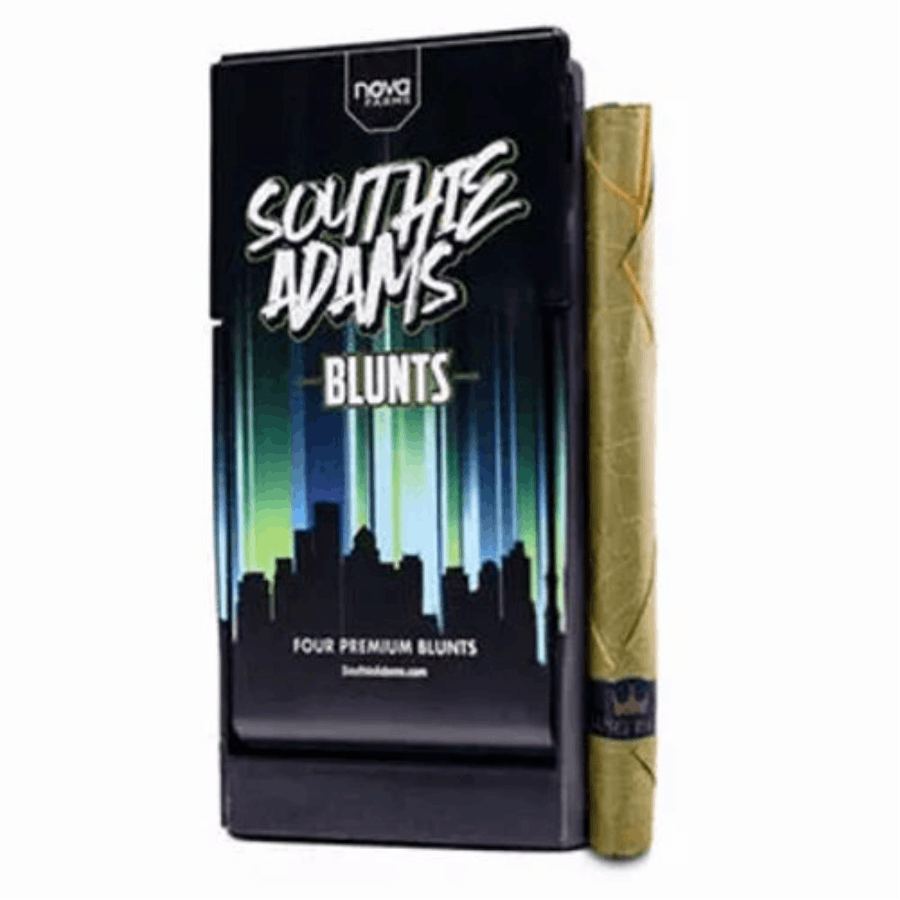 Brand: Southie Adams
Durban Margy | 4g | 4pk | Southie Adams
Durban Margy (Durban X Frozen Margy) is a potent hybrid with high amounts of limonene upon first sniff, with pine and wood notes following. Typical effects include feeling cognizant and productive, which fades into relaxation. Southie Adams blunts are brimming full of glowing greatness and simplicity in every pack. These blunts are wrapped to perfection using Nova Farms' finest sungrown flower. All blunts come packaged in an exclusive JPAQ & Tin Cases built for durability and convenience.
Effects
Energetic
Happy
Creative
Focused
Inspired
View Product Testing Data
THCA (Δ9-tetrahydrocannabinolic acid)
24.5%
THCA (Δ9-tetrahydrocannabinolic acid)-24.5%
THCA is a cannabis compound with a laundry list of potential mental and physical health benefits. THCA is the non-psychoactive precursor to THC, the most famous cannabinoid of all. While THC is responsible for the psychoactive "high" that so many of us enjoy, THCA has shown great promise as an anti-inflammatory, neuroprotectant and anti-emetic for appetite loss and treatment of nausea. THCA is found in its highest levels in living or freshly harvested cannabis samples. For this reason some users choose to juice fresh cannabis leaves and flowers to get as much THCA as possible.
"TAC" - Total Active Cannabinoids
30.2%
"TAC" - Total Active Cannabinoids-30.2%
Total active cannabinoids represent the total amount of active cannabinoids at the time of lab testing. This total of active cannabinoids considers all of the active compounds that the product holds.
About the brand :
Southie Adams
Inspired by dreams of tranquility and a profession in the freedom of thought, Southie Adams humbly hails from the streets of South Boston. A hybrid of both pilgrim and prophet, Southie summons the serene spirit of full spectrum cannabinoids. His revolution is here and Southie is correcting the stigmas imposed on the entrepreneurs of this beloved craft.