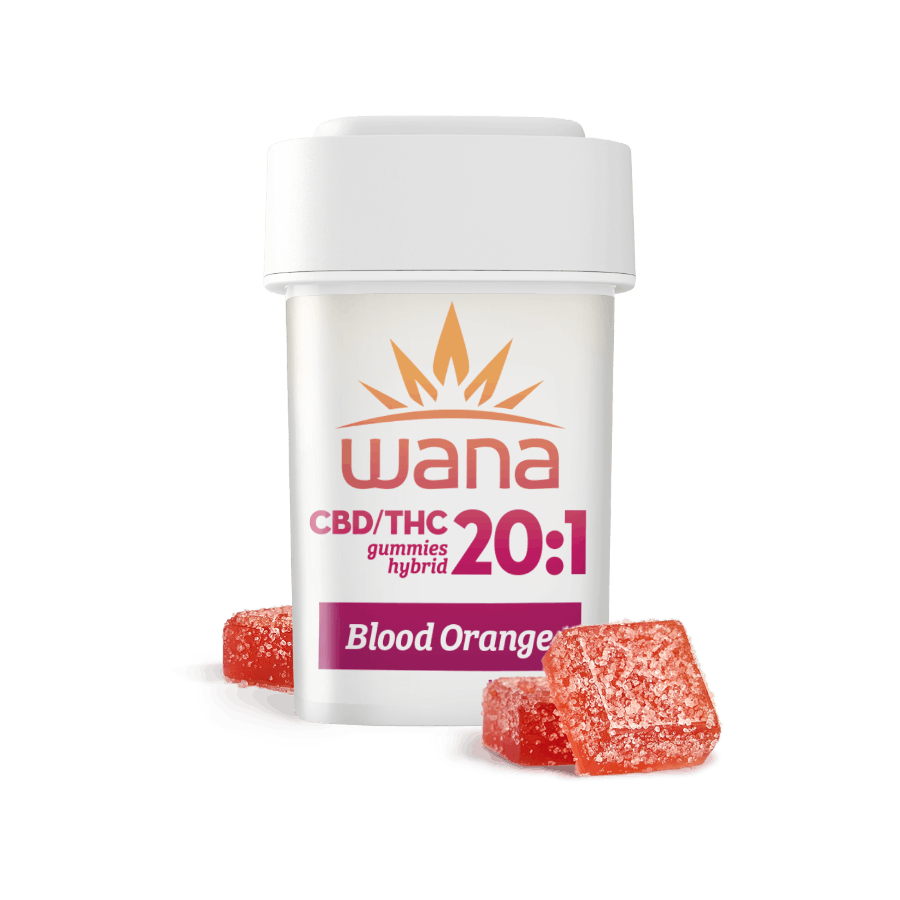 Brand: Wana
Gummies | Blood Orange 20:1 | 20mg | 20pk | Wana
High CBD
THC:20mg
CBD:400mg
Cannabis infused gummies evenly dosed commonly sold in multi-packs, which makes controlling your intake easy and reliable. Because edibles are digested and absorbed by your stomach and liver, the activation is often longer than other consumption methods, taking on average 45 minutes, and sometimes up to 2 hours. It is important to start low and slow when consuming edibles so you don't over do it. Take extra caution to ensure edibles are out of the reach of children.
Effects
Clear Mind
Calm
Relaxed
Happy
View Product Testing Data
CBD (Cannabidiol)
400
CBD (Cannabidiol)-400
CBD is the second most prevalent cannabinoid and is primarily produced by hemp plants and at lower amounts in cannabis. It works as a phytocannabinoid, or binding agent, that adheres to an individual's endocannabinoid system. Cannabidiol has soared in popularity due to its lack of psychoactive effects. Most users seek CBD for its medicinal properties since it was the first cannabinoid to be approved by the FDA. Its healing properties include an ability to help you relax, reduce irritability and ease restlessness.
About the brand :
Wana
Wana's mission is to enhance their customers' lives through the responsible use of cannabis. Why is Wana #1? It starts with consistency. Their entire process is designed to deliver the same great experience time after time. They have spent years fine-tuning their recipes so that their products are delicious as well as consistent and potent. Try Wana and enhance your life!