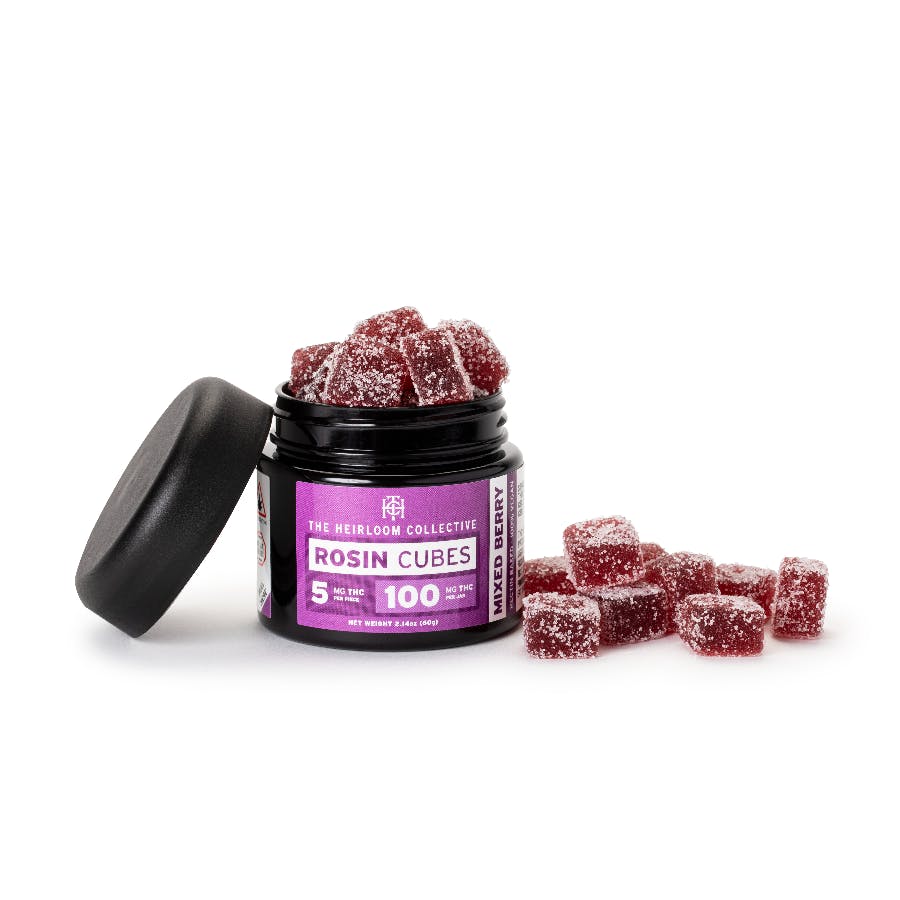 Brand: The Heirloom Collective
Gummies | Heirloom Mixed Berry Rosin Cubes | 100mg | 20pk | The Heirloom Collective
Heirloom's Cubes now come solventless! Consider these mixed berry-flavored Rosin Cubes the purer, cleaner, harder hitting cousins to Heirloom's classic gummies. They are made with pectin, a soluble gelatinous thickener that is present in ripe fruits and is extracted for use as a setting agent in jams and jellies. Delicious, affecting, long-lasting, and relaxing in the extreme, these Cubes are a welcome new addition to our already potent lineup. Edibles are digested and absorbed by your stomach and liver. The activation is often longer than other consumption methods, taking on average 45 minutes, and sometimes up to 2 hours. It is important to start low and slow when consuming edibles so you don't over do it. Ensure edibles are out of the reach of children.
Effects
Calm
Happy
Relaxed
Energetic
About the brand :
The Heirloom Collective
In their state-of-the-art facility, Heirloom Collective combines world-class genetics with an incredibly talented cultivation and processing team. Further use of climate and irrigation automation allows their Cultivation Team to give the needed individual attention to each strain's ideal growth plan. Their innovative cultivation technique does not use foliar or pesticides; they focus on optimal climate and microbial root-environment to maintain plant health. This is the bedrock of their Gently Grown Philosophy. Their mission is to produce the highest-quality cannabis and maximize efficiency; passing on maximum value to our patients & customers.