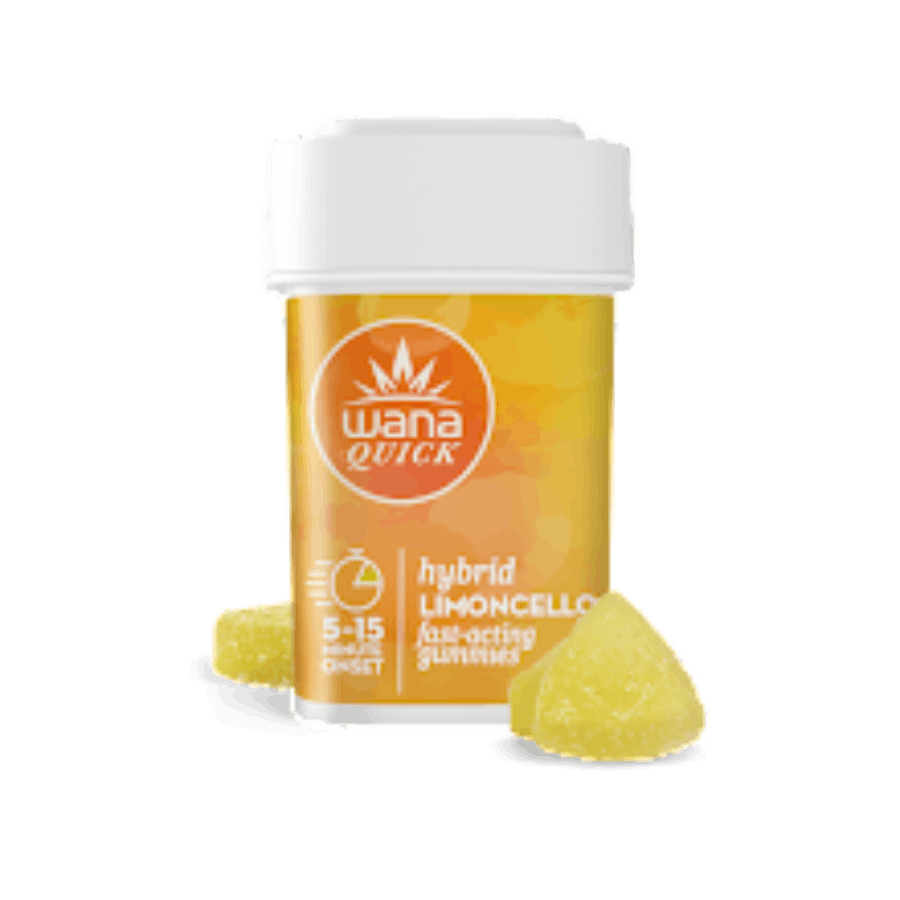 Brand: Wana
Gummies | Limoncello | 100mg | 20pk | Wana
"The perfect balance of tart and sweet, bursting with lemon flavor." - Canna Fam Approved!
Consistent. Potent. Delicious.
Infused with a terpene-enhanced hybrid blend, these sweetly sour gummies deliver a smooth, balanced effect.
● 5-15 Minute Onset with a 2-4 Hour Duration
● Delivers a Cerebral "Smoker's High"
● Vegan and Gluten-Free
● Sweetened with Organic Ingredients (No High-Fructose Corn Syrup) ● All-Natural Flavors and Colors
● Enhanced with a Proprietary Blend of 30+ Terpenes
● Child-Proof, Food-Safe, Sustainable Packaging
Ingredients: Organic Cane Sugar, Organic Tapioca Syrup, Pectin (Pectin, Potassium Sodium Tartrate, Polyphosphate, Sucrose), Citric Acid, Natural Flavoring and Coloring, Sodium Citrate, Modified Food Starch, Xanthan Gum, THC. Vegan and Gluten-Free
Effects
Calm
Happy
Relaxed
Energetic
View Product Testing Data
THC-D9 (Delta 9–tetrahydrocannabinol)
98.64
THC-D9 (Delta 9–tetrahydrocannabinol)-98.64
About the brand :
Wana
Wana's mission is to enhance their customers' lives through the responsible use of cannabis. Why is Wana #1? It starts with consistency. Their entire process is designed to deliver the same great experience time after time. They have spent years fine-tuning their recipes so that their products are delicious as well as consistent and potent. Try Wana and enhance your life!