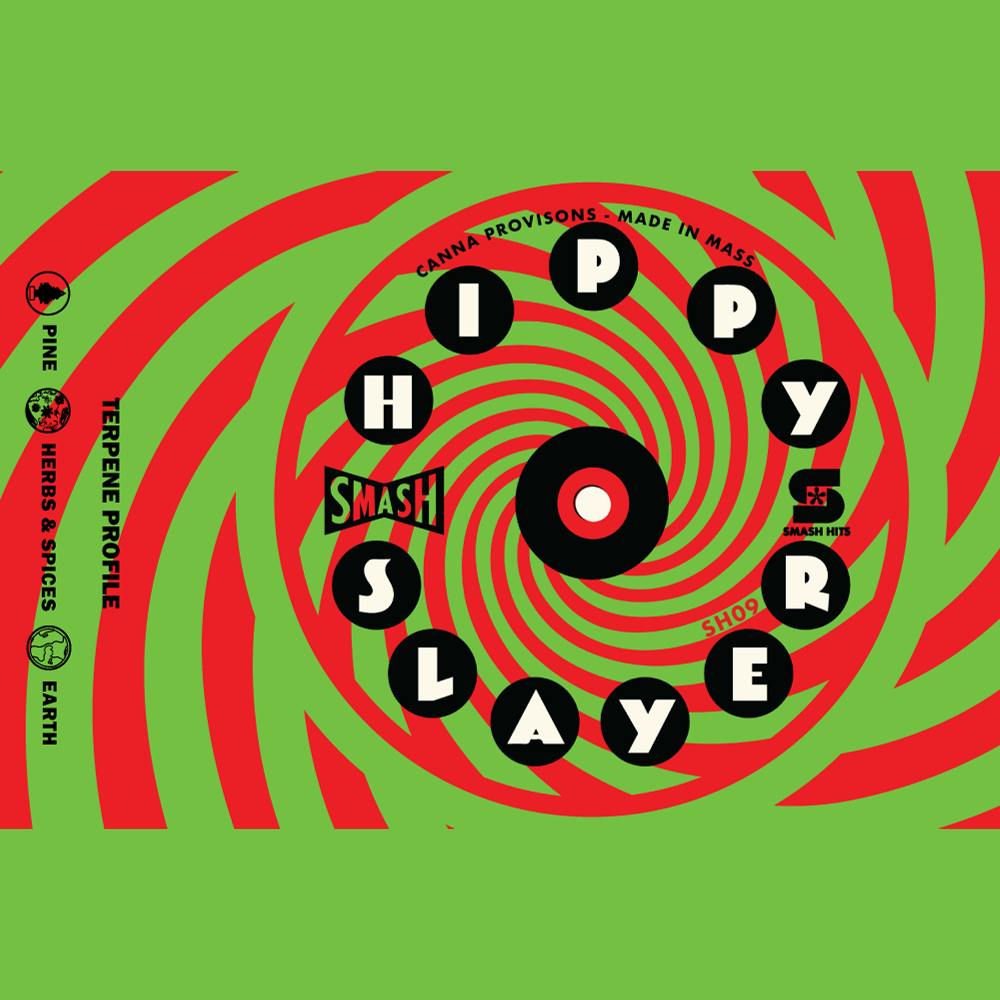 Brand: Smash Hits
Hippy Slayer | 2.5g | 5pk | Smash Hits Platinum
Ah, Hippy Slayer. As an Indica strain it has classic heavy effects from its Afghanistan, Colombia, and Thailand roots. But the fact that it's parents are Dirty Hippie (Afgooey x Blockhead) and R.K.S (Road Kill Skunk) should be a good signal of what you have here. Which is: A powerhouse deep-space strain with mega-terps yielding dark green olive buds and purple shapes and the kind of white crystals that make a refined consumer sing out loud. FAMILY HISTORY: Dirty Hippie x R.K.S PALATE: "This is one of my favorite tasting strains out of this first batch because it reminds me of that old-school Afgooey flavor of earth, pine, and spice." – Chemdog EFFECT: Deep rich body high with calmness and that ready-to-eat-things vibe.
Effects
Relaxed
Sleepy
Happy
View Product Testing Data
THCA (Δ9-tetrahydrocannabinolic acid)
25.02%
THCA (Δ9-tetrahydrocannabinolic acid)-25.02%
THCA is a cannabis compound with a laundry list of potential mental and physical health benefits. THCA is the non-psychoactive precursor to THC, the most famous cannabinoid of all. While THC is responsible for the psychoactive "high" that so many of us enjoy, THCA has shown great promise as an anti-inflammatory, neuroprotectant and anti-emetic for appetite loss and treatment of nausea. THCA is found in its highest levels in living or freshly harvested cannabis samples. For this reason some users choose to juice fresh cannabis leaves and flowers to get as much THCA as possible.