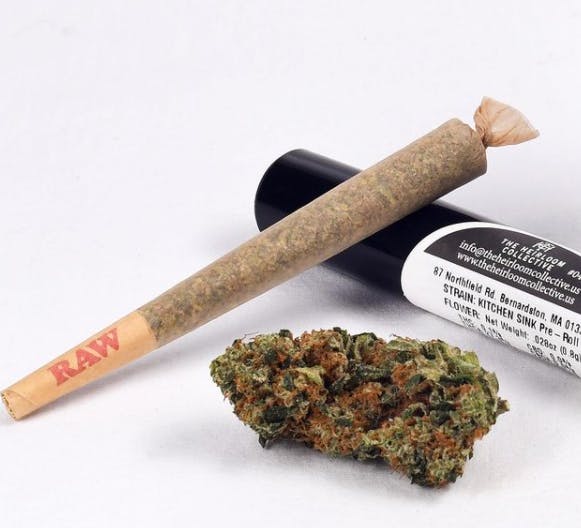 Brand: The Heirloom Collective
Icing | 0.8g | The Heirloom Collective
Genetic Designer (Cake x NYC Sour Diesel)
Genetic Designer brilliantly combines the old with the new to create Icing - classic Sour Diesel growth structure and terpenes blend with the density and resin production of Cake to create strong, flavorful, potent flowers. The desired effects of the Sour come through and the Cake lends flowering time and growth patterns that allow productive indoor cultivation. Expect buds peppered with bright green and purple hues, with cookie-esque resin coverage and tastes to match. Only 230 seeds were ever released to the public.
Effects
Calm
Happy
Relaxed
Energetic
View Product Testing Data
THCA (Δ9-tetrahydrocannabinolic acid)
27.7%
THCA (Δ9-tetrahydrocannabinolic acid)-27.7%
About the brand :
The Heirloom Collective
In their state-of-the-art facility, Heirloom Collective combines world-class genetics with an incredibly talented cultivation and processing team. Further use of climate and irrigation automation allows their Cultivation Team to give the needed individual attention to each strain's ideal growth plan. Their innovative cultivation technique does not use foliar or pesticides; they focus on optimal climate and microbial root-environment to maintain plant health. This is the bedrock of their Gently Grown Philosophy. Their mission is to produce the highest-quality cannabis and maximize efficiency; passing on maximum value to our patients & customers.