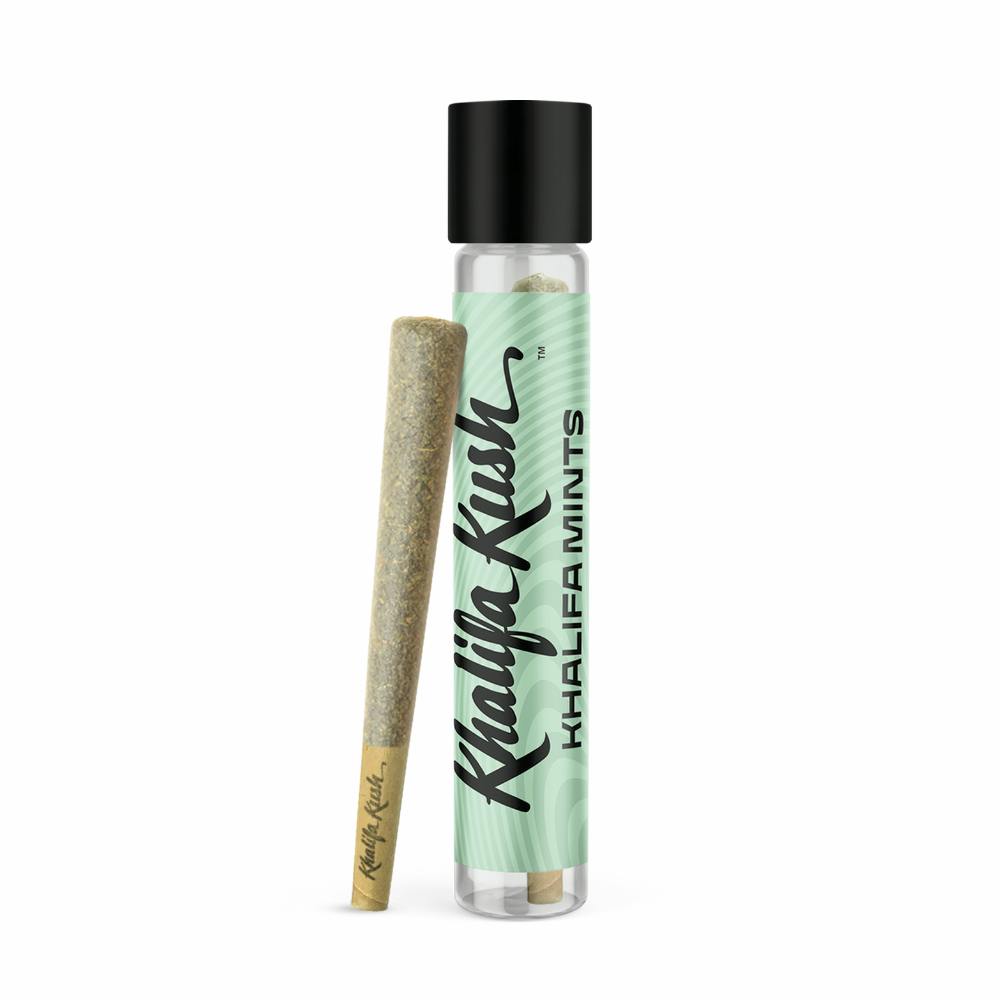 Brand: Khalifa Kush
Khalifa Mints | 1g | Khalifa Kush
Khalifa Mints is Wiz Khalifa's second exclusive strain offering under the Khalifa Kush brand. This strain features the original Khalifa Kush crossed with The Menthol and was selected by Wiz to be the first cross with KK. The inhale envelopes the palette with smooth, minty smoke that tastes of Kush, creaminess, citrus, and gas. The high is uplifting, cerebral, and active without taking it over the top. Just like KK, it's perfect for both day and night. The presentation of the buds is amazing with frosty, silver/green flower. Wiz rotates between Khalifa Mints and Khalifa Kush all day, every day.
Variety: Hybrid/Indica (although its effects are more uplifting)
Lineage: Khalifa Kush x The Menthol
Effects
Relaxed
Happy
Uplifted
Inspired
Creative
View Product Testing Data
THC-D9 (Delta 9–tetrahydrocannabinol)
0.5%
THC-D9 (Delta 9–tetrahydrocannabinol)-0.5%
THCA (Δ9-tetrahydrocannabinolic acid)
26.9%
THCA (Δ9-tetrahydrocannabinolic acid)-26.9%
About the brand :
Khalifa Kush
Khalifa Kush products were first commercialized in the U.S. in 2015 by global icon Wiz Khalifa. The company has achieved continued growth and success by focusing on high quality and highly sought-after products in legalized cannabis markets. The Khalifa Kush brand offers a growing lineup of flower, pre-rolls, vapes, edibles, and concentrates, powered by proprietary genetics. Khalifa Kush is available in select markets including California, Florida, Nevada, Oregon, Michigan, Arizona, and Utah. Learn more about our upcoming launches, and shop apparel at KHALIFAKUSH.COM.