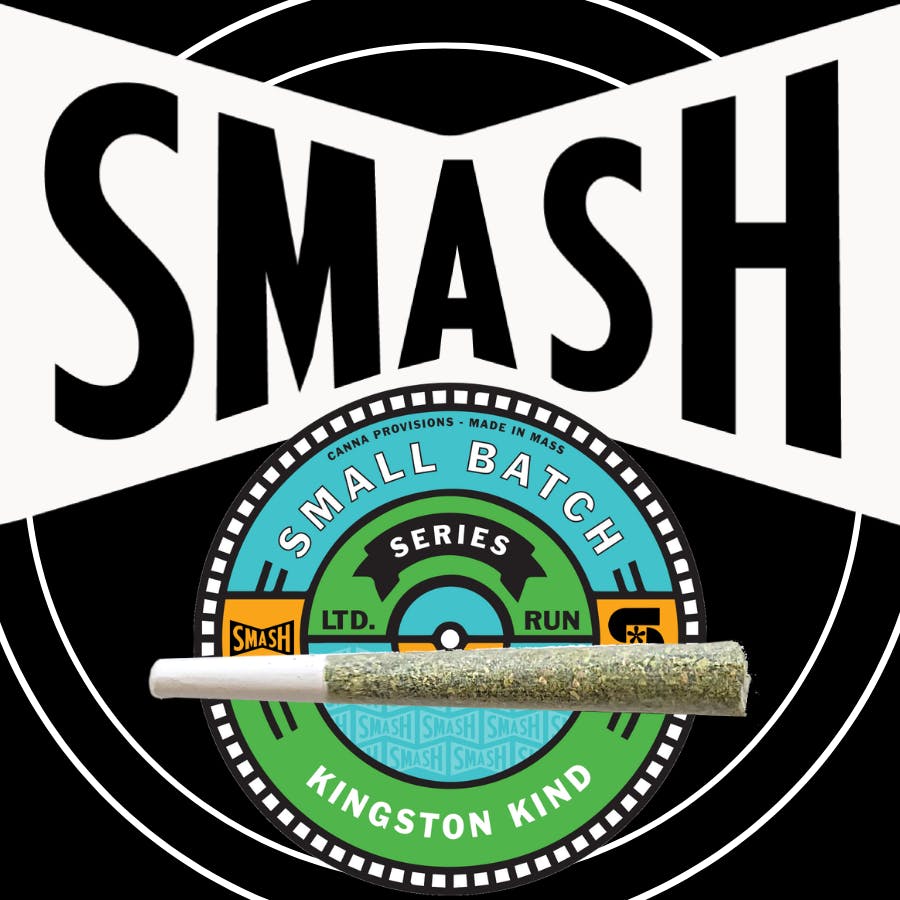 Brand: Smash Hits
Kingston Kind 1:1 | 1g | Smash Hits
Jamaica has a deep history of using cannabis as a positive enhancement to all parts of daily life. Try this welcoming bud and the focus and motivation that comes from it and you will see why this strain is amongst Jamaica's finest. Anyone who has been to the island and sampled the wares of Kingston's foliage will find a taste of the tropical paradise in Kingston Kind. Born of mysterious seed origins, this stellar 1:1 THC:CBD flower from Smash Hits is bursting with earth and abundant sharp citrus to the nose, like young lemons and distant under-ripe papayas dusted with dark soil have had their terpenes and fragrances kicked up in a windstorm. The buds are well constructed and pop with orange hairs and clusters of white and dark seagrass-green mini pine cones. Savor this one for its refreshing palate, and then tip your hat to it when you find yourself on a cleaning spree or workout mania, or just absconding with a favorite album for a while. FAMILY HISTORY: Mysterious landrace 1:1 with origins in Kingston Jamaica. PALATE: Earth and abundant sharp citrus rich in lemon and distant papaya dusted with dark soil kicked up in a windstorm. EFFECT: Waves of positive well-being feelings and mood-enhancement via effervescent energy pops and deeply noticeable body effects.
Effects
Happy
Energetic
Clear Mind
Inspired
View Product Testing Data
CBD (Cannabidiol)
11.4%
CBD (Cannabidiol)-11.4%
CBD is the second most prevalent cannabinoid and is primarily produced by hemp plants and at lower amounts in cannabis. It works as a phytocannabinoid, or binding agent, that adheres to an individual's endocannabinoid system. Cannabidiol has soared in popularity due to its lack of psychoactive effects. Most users seek CBD for its medicinal properties since it was the first cannabinoid to be approved by the FDA. Its healing properties include an ability to help you relax, reduce irritability and ease restlessness.