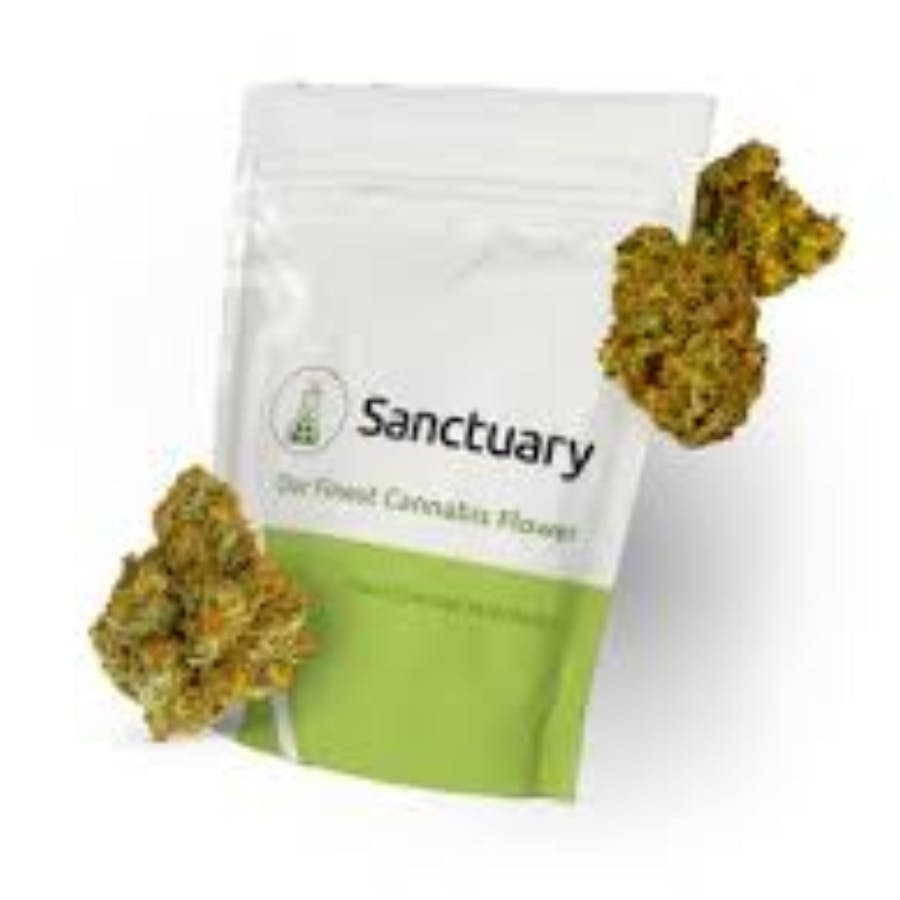 Brand: Sanctuary Medicinals
Lemon Meringue | Sanctuary
A sativa dominant hybrid strain created through crossing the infamous Lemon Skunk X Cookies 'N Cream strains. Named for its delectable lemony flavor, Lemon Meringue brings on the creamy delicious tastes alongside a focused and long-lasting high that will have you feeling lifted for hours on end before fading away into a sleepy comedown. You'll feel a cerebral onset a few minutes after your final toke, filling you with a sense of focus and creative energy that soon fades into a super sedative comedown that almost always ends in sleep. Lemon Meringue has a delicious nutty fruity flavor with a light creamy lemon exhale. The aroma is earthy and spicy with a sweet lemony overtone that turns pungent and skunky as the nugs are broken apart and burned.
Effects
Energetic
Happy
Creative
Focused
Inspired
View Product Testing Data
THCA (Δ9-tetrahydrocannabinolic acid)
25.7%
THCA (Δ9-tetrahydrocannabinolic acid)-25.7%
THCA is a cannabis compound with a laundry list of potential mental and physical health benefits. THCA is the non-psychoactive precursor to THC, the most famous cannabinoid of all. While THC is responsible for the psychoactive "high" that so many of us enjoy, THCA has shown great promise as an anti-inflammatory, neuroprotectant and anti-emetic for appetite loss and treatment of nausea. THCA is found in its highest levels in living or freshly harvested cannabis samples. For this reason some users choose to juice fresh cannabis leaves and flowers to get as much THCA as possible.