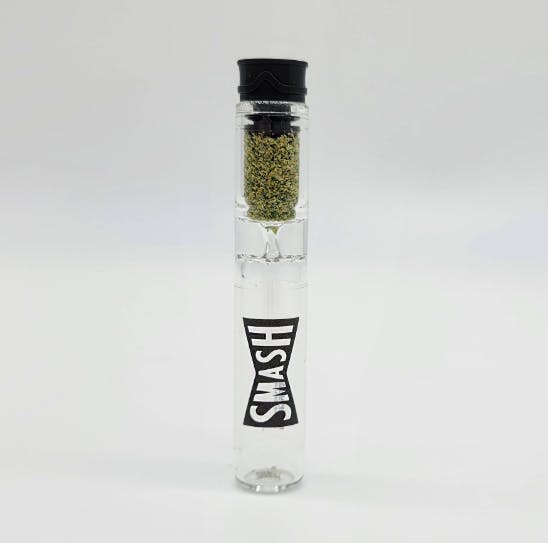 Brand: Smash Hits
Lemon OG Haze Chillum | .3g | Smash Hits
LEMON OG HAZE
Lemon OG x Haze (Sativa)
There are many Lemon OG's out there, but this is the one that will stop you in your tracks. Right before it wakes you up before you go-go. This is the kind of sativa dominant flower which from the first flavor bursts with lemon cleaner, robust citrus and petrol, you'll find big energy and crisp euphoria that slides into sharp creative focus with long lasting effects. Definitely not a couch lock strain!
FAMILY HISTORY: Lemon OG x Haze
PALATE: Lemon, herbs, spices and earth.
EFFECT: Big euphoria and energy with laser focus and creativity, that can expand into big psychedelic effects.
Effects
Creative
Energetic
Focused
Happy
Inspired
View Product Testing Data
THCA (Δ9-tetrahydrocannabinolic acid)
24.94%
THCA (Δ9-tetrahydrocannabinolic acid)-24.94%