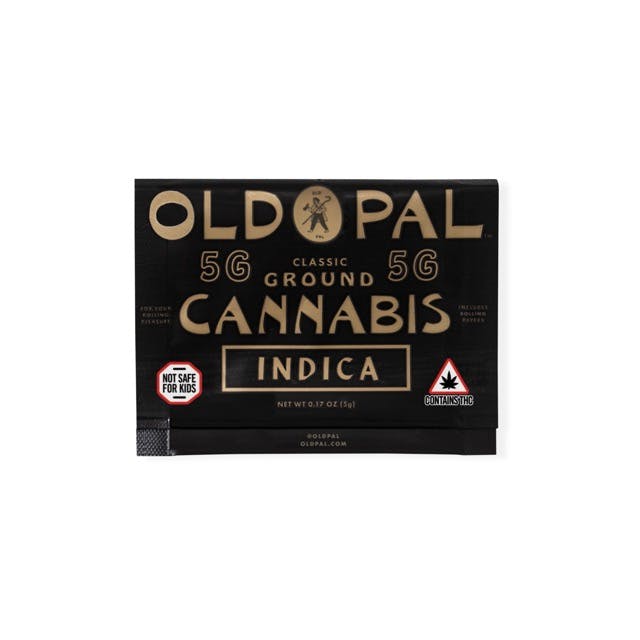 Brand: Old Pal
MAC & Cheese | Pre Ground Ready to Roll | 5g | Old Pal
Mac and Cheese, also known as "Mac N Cheese," is a hybrid weed strain made by crossing The Mac with Alien Cheese. Mac and Cheese is more energizing than relaxing. The flavor profile features hints of cheese and citrus while the aroma is smooth and sweet.
Effects
Happy
Relaxed
Sleepy
View Product Testing Data
THCA (Δ9-tetrahydrocannabinolic acid)
22%
THCA (Δ9-tetrahydrocannabinolic acid)-22%
THCA is a cannabis compound with a laundry list of potential mental and physical health benefits. THCA is the non-psychoactive precursor to THC, the most famous cannabinoid of all. While THC is responsible for the psychoactive "high" that so many of us enjoy, THCA has shown great promise as an anti-inflammatory, neuroprotectant and anti-emetic for appetite loss and treatment of nausea. THCA is found in its highest levels in living or freshly harvested cannabis samples. For this reason some users choose to juice fresh cannabis leaves and flowers to get as much THCA as possible.
About the brand :
Old Pal
Old Pal flower is as classic as it gets. Available in Indica, Sativa, Hybrid, they keep it simple, like buying weed from back in the day. They utilize natural light, climates and cycles to grow quality cannabis, following Mother nature's guide, keeping environmental impact top of mind. All of this to provide you quality weed that's a pleasure to puff and 100% compliant to state testing.