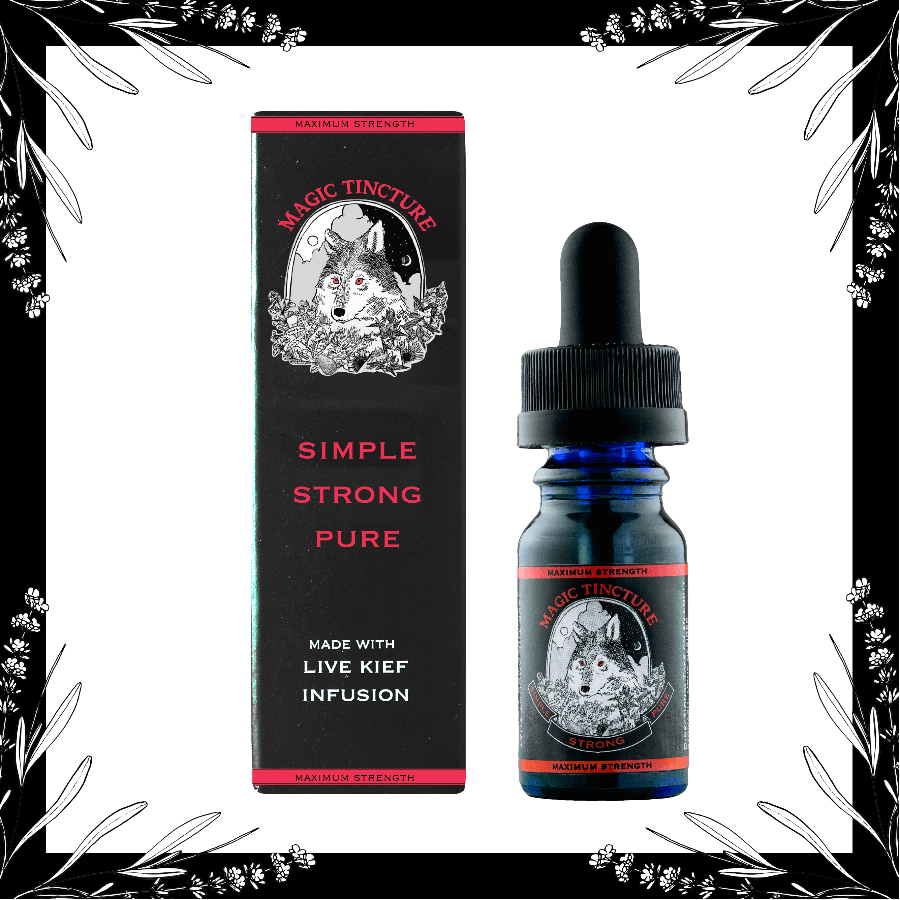 Brand: Howls
Magic Maximum Strength Tincture | 1/3 oz | Howl's - REC
THC:505mg
Magic Maximum Strength is a powerful, complete spectrum tincture made with
live kief infusion by Howls, the beloved company founded by a patient serving
patients in 2012, and serving the Adult Use community since 2018.
With 500 mg THC in a 1⁄3 oz (10ml) bottle, plus a diverse set of cannabinoids,
terpenes and beyond, Magic offers people experienced with cannabis or with a
high tolerance the option of taking a few drops as a micro dose (0.1 ml / 5 mg
THC) or a full dropper (1 ml / 50 mg THC) to go on a hero's journey.
Made with organic avocado oil, organic sunflower lecithin, and live kief gently
shaken from the plant moments after harvest, the Magic Tincture is simple,
strong, and pure.
Magic was inspired by the first employee at Howls, an herbalist and musician,
who required a high potency tincture to cast her spell.
TAC: 533 mg
THC: 505 mg
CBG: 13 mg
CBC: 5 mg
CBN: 4 mg
THCV: 3 mg
CBGA: 1 mg
CBD: 1 mg
THCA: 1 mg
Terpenes: δ-Limonene, β-Caryophyllene, α-Pinene, β-Myrcene, β-Pinene, Ocimene,
β-Ocimene, Linalool, α-Humulene. α-Bisabolol
View Product Testing Data
THC-D9 (Delta 9–tetrahydrocannabinol)
505
THC-D9 (Delta 9–tetrahydrocannabinol)-505