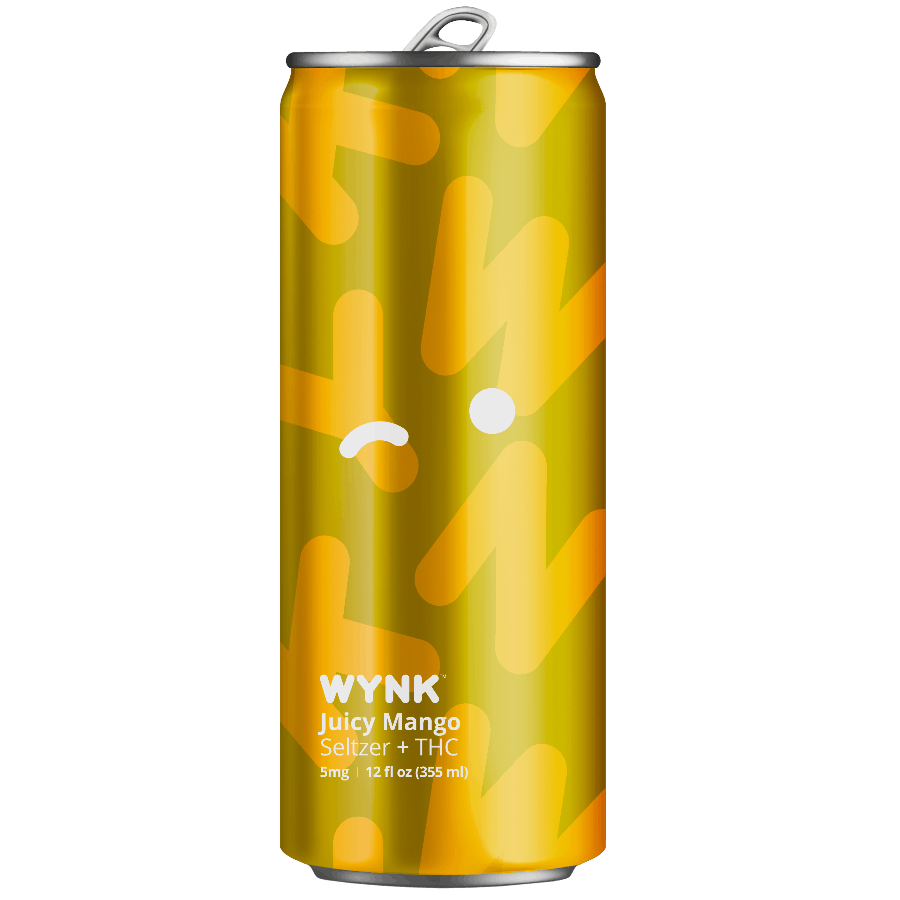 Brand: Wynk
Seltzer | Juicy Mango 1:1 | 5mg THC/5mg CBD | 12oz | Wynk
High CBD
THC:5mg
CBD:4.76mg
WYNK Juicy Mango is bright and bold all-natural mango notes for a tropical-tasting flavor.
Unwind with WYNK, a THC-infused seltzer that delivers a microdose of relaxation.
WYNK Juicy Mango is bubbly and light, like a breezy afternoon on a tropical beach with your best friends. It's so laid back that even if it could talk, it probably wouldn't tell you it won best ready-to-drink beverage at the 2022 High Times Cannabis Cup in Massachusetts. With WYNK's perfectly balanced ratio of THC:CBD, you can expect a light, bubbly buzz in 10-15 minutes. And unlike an island getaway with friends, WYNK has zero calories, zero sugar, and zero alcohol so you can hang tonight or any night without the dreaded alcohol hangover tomorrow.
Unlike many other beverages, we craft our own product. No third parties. Whether it's 2.5 mg THC/CBD or 5 mg THC/CBD, it's important to us that what we promise on the outside of every can is what you can expect on the inside. We're all about delivering a consistently balanced, light, and social time, every time ;)
While you may have experienced some inconsistency with edibles, our nanoemulsion technology creates a predictably smooth onset while drinking WYNK that you'll feel in 10-15 minutes. The effect lasts around 60-90 minutes for an enjoyable vibe without leaving you groggy or tired.
Effects
Calm
Happy
Relaxed
Clear Mind
View Product Testing Data
THC-D9 (Delta 9–tetrahydrocannabinol)
5
THC-D9 (Delta 9–tetrahydrocannabinol)-5
About the brand :
Wynk
A microdose of relaxation, sans hangover. Drink up, chill out, and expect a light buzz in about 20 minutes. Refreshing all natural flavors, sparkling with the essence of tempting fruit.